Total Pro Sports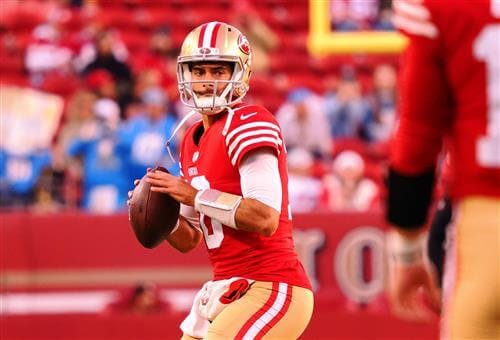 Tom Brady announced his retirement from the National Football League earlier this year, choosing to step away from the game after playoff elimination. However, 40 days later, he came out of retirement to play his 23rd season.
His next decision could drastically affect where Jimmy Garoppolo might be playing next season. ESPN analyst Matt Miller threw out a hypothetical scenario where the veteran signal-caller replaces his former teammate in Tampa.
Not because he outplayed him or he's younger, but because he expects Brady to retire.