SI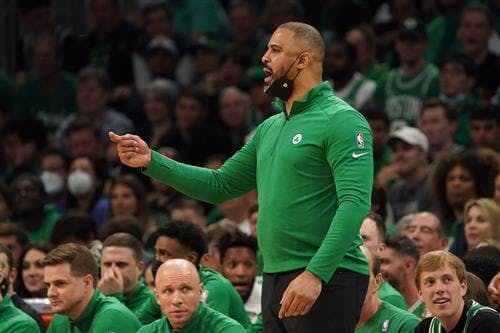 Facing a potential season-long suspension from the Celtics, according to Chris Haynes of Yahoo Sports, Ime Udoka will not resign as the team's head coach.
Udoka reportedly had an improper intimate and consensual relationship with a female staff member. Even with this decision, there's a distinct possibility he's coached his last game for Boston.
Maybe Udoka's willing to serve his suspension, however long, and return to the franchise he coached to the NBA Finals, and perhaps the organization is open to that, but the messy nature of how this is unfolding might speak to the relationship fracturing beyond repair.