NBA Analysis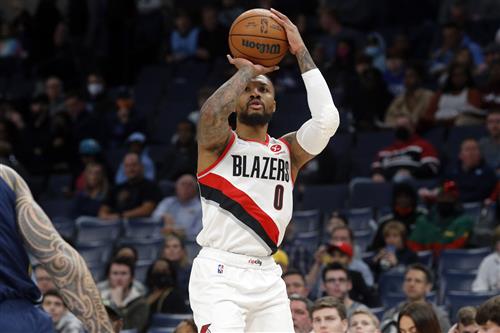 The Philadelphia 76ers are no strangers to blockbuster trades, especially in recent NBA seasons.
This season, the 76ers were able to acquire James Harden in a trade with the Brooklyn Nets. This accomplished many goals as the Sixers were able to get another star while moving Ben Simmons. Now, Philadelphia is looking to advance in the postseason and get out of the Eastern Conference.
This has been difficult for Philadelphia to do in recent years. Joel Embiid has been able to stay on the floor after some injury concerns early in his career.
Embiid is leading the 76ers, playing at an MVP level, but they have fallen short in recent years. The acquisition of Harden was supposed to take them to the next level.
If it is another early exit out in the postseason, Daryl Morey can continue to be aggressive in hopes of building a winner in Philadelphia. If this is the case, the Portland Trail Blazers may line up nicely for another blockbuster deal.
Portland will have some decisions to make this offseason when it comes to Damian Lillard. The All-Star point guard has not requested a trade out of town, but it is possible that it could be coming soon, especially after a year where the Blazers were near the bottom of the conference.
This season, Lillard was limited to just 29 games, and CJ McCollum was traded to the New Orleans Pelicans. The Blazers are entirely in rebuilding mode, which means Lillard can be used as a trade piece to acquire assets.
If Lillard wants to be moved and play for a contender, the 76ers should be interested in placing him at the top of the offense.
Let's look at a hypothetical NBA trade scenario featuring Damian Lillard being sent from the Portland Trail Blazers to the Philadelphia 76ers.
Philadelphia 76ers Receive: G Damian Lillard
Portland Trail Blazers Receive: F Tobias Harris, G Tyrese Maxey, C Charles Bassey, G Jaden Springer, 2024 First-Round Pick, 2026 First-Round Pick
This hypothetical NBA trade scenario to land Damian Lillard would certainly not be cheap for the Philadelphia 76ers. Despite missing time with injuries this season, he continues to be one of the best point guards in the league today.