Fox Sports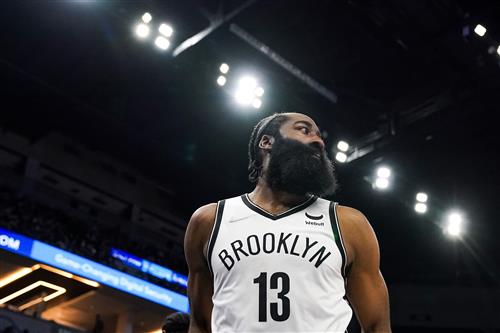 James Harden's future in Brooklyn is suddenly clouded.
It comes after Bleacher Report reported he's keen to test the free agency market this off-season and open to a change of scenery following a campaign of uncertainty in Brooklyn.
The Nets sit fourth in the Eastern Conference, but haven't reached the heights expected of them after bringing together superstar trio Harden, Kevin Durant and Kyrie Irving.
Of course, the latter's unwillingness to get vaccinated and thus only being available part-time has been a significant blow and reportedly frustrated Harden, while it's also believed the former MVP has been disappointed with Steve Nash's inconsistent rotations and "not enjoying" life in Brooklyn since his arrival last year.
Despite this, ESPN reported the Nets won't be listening to offers for Harden ahead of the February 10 trade deadline and that he's insisted to ownership and management his commitment to staying and win a title with the franchise.
"I think James is happy to be here, I just think it's frustrating right now because we haven't played great basketball, we've had a lot of injuries, a lot of illness, a lot of guys in and out of the lineup, a lot of chop and change," Nash said after Thursday's loss to the Nuggets (all times AEDT).
"So that can be frustrating for sure to not have that kind of consistency to build on. We haven't had our best performances. We've had a few, but ever since the Covid return, it's been very let's say average basketball overall. We have higher expectations and it's frustrating, but I think James is happy here for sure."