Essentially Sports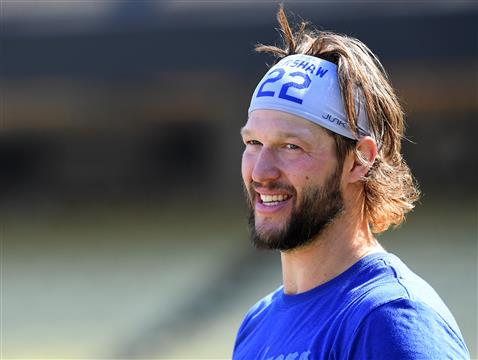 The New York Mets are primed for a special 2022. With owner, Steve Cohen, spending big in the off-season and spending well, the Mets look ready to perform. Having put together a roster to challenge, and back-office staff to tap into their best abilities, the Citi Field will be bullish about housing a World Series trophy come 2023. However, the nature of strong teams is that they strengthen when they are at their best. And the Citi Field mound could see an addition to its rotation. Specifically, with the addition of Clayton Kershaw.
Clayton Kershaw to the Mets
A report ranks the Mets highly on a list of possible destinations for the pitcher. Hitting free agency in the middle of this lockout, Kershaw could switch the Dodger Stadium to pitch from the Citi Field mound. And the Mets would be that much better for it. Imagine, if you will, the Mets' starting rotation for the 2022 season.
Having confirmed the signing of Max Scherzer, and already with the talents of Jacob deGrom, formidable would be an understatement. Kershaw's addition would make the lineup borderline macabre for the batters lining up to face them.