Heavy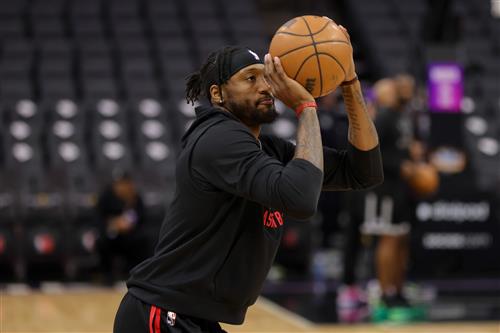 As ever, the New York Knicks are said to have an interest in some of the top trade targets around the Association. Whether the team actually has avenues toward acquiring them or not, players like Damian Lillard, Ben Simmons and Jerami Grant have all been floated as potential targets.
With the NBA trade deadline looming, though, there's a chance that the team will instead opt to work in the margins. For his part, Bleacher Report's Jake Fischer reported that New York "appears more likely to tinker around the edges than swing for such a difference-maker."
That said, the Knicks could still procure a piece to help them re-energize their efforts on the court this season, even if that piece lacks marquee name value.
In a B/R piece pitching trade ideas for the "Biggest Buyers and Sellers" at the deadline, Dan Favale put out a hypothetical trade that would see the Knicks add a two-way talent who might be the league's prototypical role player.
Favale: Knicks Could Acquire Robert Covington
As Favale points out, the Trail Blazers currently find themselves in a strange spot. They've wildly underperformed, but unless he asks out of Portland, they're not moving Lillard and engaging in a full-on rebuild.