NBA Analysis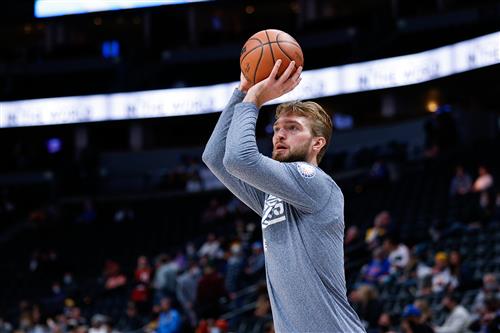 The Boston Celtics have always been one of the better franchises in the Eastern Conference and they have made the playoffs every season since 2015, but they have not cracked through to make the NBA Finals since 2010. They did make the Eastern Conference Finals three times from 2017-2020, but it always seemed like Boston was missing something. 
After Kemba Walker's knee injuries limited his abilities last season, the Celtics decided to move him in the offseason and they added the likes of Al Horford, Josh Richardson and Enes "Kanter" Freedom. So far, this team has not been terrible, but their 15-16 record is definitely not great either. 
The answer on what this team is missing seems to be pretty clear and that is a third star player. Obviously having a bench that they could actually lean on for production would be great, but bringing in a third All-Star could really push the Celtics up the standings and put them on the same level as teams like the Heat, Bucks, Nets and Bulls, four teams that have real title aspirations. 
Jayson Tatum and Jaylen Brown cannot do everything for this team and while their cap situation is tight, the Celtics have a ton of ways to be able to add talent ahead of this season's trade deadline. 
Not only do they have a handful of trade exceptions that they can utilize to add some more talent to their roster, but the Celtics also have a handful of moveable contracts. It does not appear that they are going to be willing to move Al Horford or Jaylen Brown, but Marcus Smart, Josh Richardson, Juan Hernangomez and Dennis Schroder are all possible trade assets this team could leverage in trade talks this season. 
Brad Stevens has proven that he is not afraid to make big moves for this franchise and if he really wanted to make a huge move to push this team into title contention, he would target Pacers' big man and All-Star Domantas Sabonis. 
The Indiana Pacers are currently 13-18 and they are not showing any signs of improvement. T.J. Warren is on the mend from a foot injury suffered at the beginning of last season and they are just five games back from a .500 record, but it is hard to believe that this team has a real chance of doing anything should they sneak into the playoff picture. 
It is much more likely that the Pacers look to rebuild rather than "buy" talent at the trade deadline, but will they really be willing to give up Domantas Sabonis, who is arguably their best talent? 
Let's take a look at a trade proposal put together by Bleacher Report's Greg Swartz that sends Domantas Sabonis to Boston for a handful of assets. 
Indiana Pacers Receive: G Marcus Smart, F Grant Williams, G Romeo Langford, BOS 2022 1st Round Pick (Top-5 Protected)
Boston Celtics Receive: F Domantas Sabonis
Giving up Marcus Smart would definitely hurt Boston's overall defensive effort, but it seems inevitable that he is going to be the "odd-man-out" at some point. The Celtics did just give Smart a four-year, $77M extension, keeping him under contract through the 2025-26 season, but they are not going to be giving up Tatum or Brown anytime soon.