Bleacher Report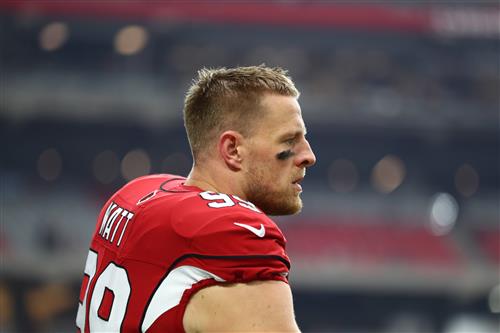 The inevitable decline of a once-great player can be difficult to watch. But Father Time remains undefeated, as is often said.
Every individual who achieves greatness at the highest level reaches a point when his physical capabilities begin to break down and he's no longer the player he once was.
Ben Roethlisberger's descent from a playmaking, Super Bowl-winning quarterback to the shell of that player he is today has affected an entire organization. The Pittsburgh Steelers didn't have a succession plan in place even though their quarterback's decline became obvious long ago. Now they're a mediocre squad.
The 39-year-old signal-caller expects this season to be his last in the Steel City, according to ESPN's Adam Schefter. Whether he continues to play or not remains to be seen.
Other teams will be looking at similar issues regarding marquee names on their respective rosters. Some may not be as drastic as the Roethlisberger example. But everyone chosen has already experienced his best days in professional football.
Arizona Cardinals: DE J.J. Watt
J.J. Watt's transition from the greatest player in Houston Texans history to a member of the Arizona Cardinals has been relatively seamless.
The 32-year-old remains a quality defender who's capable of setting the tone upfront. However, he's no longer a game-wrecker. Basically, Watt set a standard so high even he couldn't live up to his previous level.
Injuries are also a factor. Watt dealt with back issues during his time in Houston. Those slowed him to a degree. The defensive lineman has played a full slate of games only twice in the last six seasons. He's currently on injured reserve with a season-ending shoulder injury.
A semi-healthy Watt can still be a positive contributor. He's just not a force of nature anymore.
Atlanta Falcons: QB Matt Ryan
Matt Ryan doesn't have a lot of help nowadays. Aside from standout rookie tight end Kyle Pitts and a surprising season from Cordarrelle Patterson, the Atlanta Falcons lack talent around their quarterback.
Though that's a factor in Ryan's decline, his play has left much to be desired regardless.
From an individual perspective, Ryan will likely set a career low in QBR this season. His 48.0 rating is tied for 20th overall. His 6.9 yards per attempt is tied for 22nd overall. His 11 interceptions are tied for the fifth-most. Without a good supporting cast, Ryan isn't an efficient quarterback.
Furthermore, the 14-year veteran's contract is one of the worst in the league. Ryan will turn 37 next year, and his salary-cap charge escalates to a whopping $47.7 million.
That's a number that should be reserved for quarterbacks playing at an MVP level, but he hasn't been one of those for some time.
Baltimore Ravens: OT Alejandro Villanueva
The Baltimore Ravens initially signed veteran offensive tackle Alejandro Villanueva as a replacement for Orlando Brown Jr., who the franchise shipped to the Kansas City Chiefs in a trade.
Villanueva's lone start at right tackle proved to be disastrous. The career left tackle never looked comfortable with the swap. Then Ronnie Stanley suffered a season-ending injury for the second consecutive season, and Villanueva flipped to his more natural side.
Now at left tackle, Villanueva hasn't looked out of place. He's not nearly the caliber of player Stanley is when healthy. But the Army veteran has always been dependable, even though he's never been an elite protector.
With Stanley back on the left side next season, the Ravens will have to decide whether Villanueva is worth keeping for the right tackle spot. The team can release Villanueva, save $6 million and find another replacement.
Buffalo Bills: DT Star Lotulelei
The Buffalo Bills are soft along their defensive interior. Buffalo's defensive performance Monday against the New England Patriots in a windswept and chilly contest showed how weak the unit is at the point of attack.
Statistically, the Bills aren't awful against the run. In fact, they rank 12th in rushing defense. However, the unit struggled against opponents the coaching staff knew could run the ball. As a result, Buffalo lost to the Tennessee Titans, Indianapolis Colts and the aforementioned Patriots.
Star Lotulelei's return was supposed to help. Lotulelei opted out of the 2020 campaign. His reinsertion to the lineup added bulk and strength to the interior. But the previous version of the 2013 first-round pick has yet to show up this season.
Lotulelei turns 32 in less than two weeks and he's not providing what Buffalo needs on defense. As such, he could be released from the remaining two years on his contract after this season.
Carolina Panthers: CB A.J. Bouye
A.J. Bouye was once counted among the league's best cornerbacks, thriving with the Jacksonville Jaguars while playing opposite Jalen Ramsey.
Bouye is four seasons removed from that point in his career, and the 30-year-old veteran is now with his fourth team after signing with the Carolina Panthers in April.
Carolina has a lot of talent at cornerback after trading for Stephon Gilmore. The former NFL Defensive Player of the Year will be paired with two former first-round picks next year in Jaycee Horn and CJ Henderson.
Bouye could easily be the odd man out since the team can save $3.5 million with his release. Even if he stays, he'll never get enough reps to re-emerge as a Pro Bowl-caliber performer and second-team All-Pro.
Chicago Bears: LB Khalil Mack
Khalil Mack is still a great player, as he's been for his entire eight-year career.
Three years ago, the Oakland Raiders won a major award at the 2019 Sloan Sports Analytics Conference at MIT for the year's best transaction after dealing Mack to the Chicago Bears. In hindsight, the Raiders might have made the right move but the Bears definitely got the better end of the deal.
However, Mack's presence in the Bears' lineup should start to diminish over time. Mack, who turns 31 in February, suffered a season-ending foot injury before being placed on injured reserve last month.
Mack posted six sacks in seven games, but one should expect him to lose a little explosiveness due to the nature of his injury and advancing age. He still has three years remaining on his current deal. He should be fine even if he's no longer an NFL Defensive Player of the Year candidate.
Cincinnati Bengals: CB Trae Waynes
The Cincinnati Bengals signed cornerback Trae Waynes to a three-year, $42 million free-agent contract during the 2020 offseason. The organization will likely never get to experience the caliber of cornerback it envisioned when he agreed to terms.
Since joining the franchise, Waynes has played in two games, though he's been cleared to practice after spending a stint on injured reserve with a bad hamstring. A pectoral injury wiped out the entirety of the 2020 campaign.
Basically, Waynes' combined salary-cap hit of $25.8 million combined over the last two seasons has gone to waste. The figure escalates to $16 million next season. Injuries are out of Waynes' control, but the bottom line is he's running out of time to bring back value on the contract.
Cleveland Browns: WR Jarvis Landry
Jarvis Landry deserves so much credit for helping to establish a certain level of toughness and accountability within the Cleveland Browns organization after the team finished 0-16 during the 2017 campaign. But the once-prolific wide receiver has reached a point of diminishing return commensurate with his compensation.
This season, Landry is Cleveland's highest-paid player. Yet he's second on the team with 356 receiving yards. Yes, the Browns feature a run-first offense that doesn't highlight their receivers. But still, Landry is well on his way to setting career lows in receptions, receiving yards and touchdowns.
The downturn is partially due to Landry's body not holding up anymore. He required offseason hip surgery last year. He's currently playing through a balky knee, which cost him four games.
At 29 years old, banged up and never the best athlete from the start, Landry's days of posting 100-catch, 1,000-yard seasons seem to be long gone.
Dallas Cowboys: K Greg Zuerlein
Dallas Cowboys kicker Greg Zuerlein owns one of the best nicknames in sports as "Legatron." The moniker is a play on words from the Transformers' Megatron, insinuating Zuerlein is a powerful robot capable of doing what normal humans can't.
Zuerlein's booming leg took the league by storm with a Pro Bowl appearance and first-team All-Pro nod in 2017. He converted 60 percent of his kicks of 50 yards or longer during his initial eight seasons.
Since becoming a member of the Dallas Cowboys in 2020, Zuerlein has made 35.7 percent of his long-range attempts. He's also missed three extra-point attempts in each of the last two seasons.
Legatron's field-goal percentage has remained average throughout his career, but what made him special compared to other kickers is clearly fading. Another year under contract may be one too many.
Denver Broncos: OT Garett Bolles
Denver Broncos left tackle Garett Bolles could very well turn out to be a one-hit wonder.
Bolles struggled throughout his first three seasons, particularly with committing penalties. Everything seemed to come together in 2020 when the 2017 first-round pick finally looked like an elite blindside protector. As a result, he earned a nomination as a second-team All-Pro.
But Bolles' standout performance came during a contract season. This season, he's regressed to the mean. To be fair, Bolles isn't a terrible left tackle and he's dealt with an ankle sprain. He'll turn 30 next spring, but he doesn't have as much mileage as his age suggests because he came into the league as a 25-year-old rookie.
A continued emphasis on technique and honing his craft should keep Bolles on the blind side for multiple years, though he may never again reach All-Pro status.