Heavy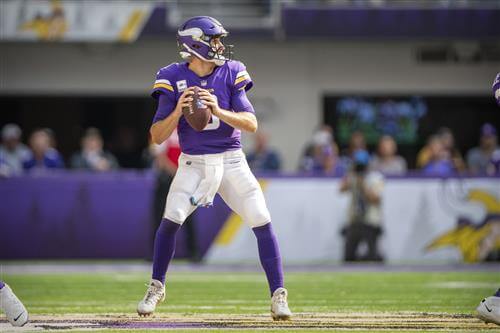 Should he stay or should he go? That's the question the Minnesota Vikings front office is pondering when it comes to QB Kirk Cousins' future with the franchise.
Trade speculation has swirled around Cousins for much of this season, which he will finish with just one year left on his contract. The New Orleans Saints, with an injured Jameis Winston and an underwhelming Taysom Hill, have previously been named among the possible suitors for Cousins, as have the Pittsburgh Steelers, with aging quarterback Ben Roethlisberger.
Added to the mix on Thursday by way of an ESPN report from staff writer Courtney Cronin were the Denver Broncos, a team with a compelling case to take a hard run at Cousins should the Vikings make him available this offseason.
Broncos Precisely the Type of Team Minnesota Could Leverage in Potential Cousins Trade
The Broncos have slogged through the season under the leadership of QB Teddy Bridgewater, but he is more placeholder than long-term solution. A playoff contender at 6-6 despite an often stalled offense, Denver is wasting years of a borderline-elite defense that is currently 9th in defensive ranking through Week 12, per Pro Football Focus.
The Broncos' situation calls for a move at the quarterback position now, not just to realize their hopes of developing into a true Super Bowl contender, but also to simply compete in an AFC West Division already loaded under center due to the likes of Patrick Mahomes, Justin Herbert and Derek Carr.