SI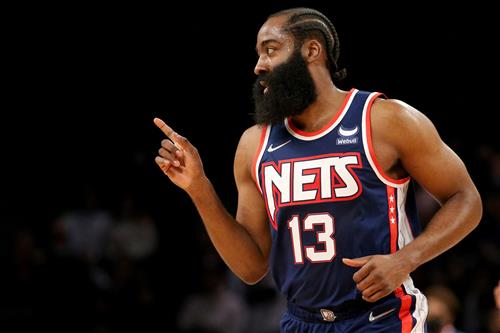 Will the James Harden era in Brooklyn be short-lived? That remains to be seen. After the Brooklyn Nets traded a ton to land the former MVP from the Houston Rockets after he grew disgruntled, Harden is looking to win his first championship with the Nets after injuries derailed their playoff run last year.
Although Harden preferred to land in Brooklyn last season to team up with Kevin Durant and Kyrie Irving, it seems his future there isn't guaranteed. Prior to the 2021-2022 season, Harden was offered a contract extension from the Nets.
As we know now, the superstar guard didn't agree to new terms with the Nets just yet. In addition to contract negotiations going silent, the Nets have seen their fair share of issues with one member of their big three as Kyrie Irving has yet to play a game for them this season.
Harden could certainly re-sign with the Nets and put a stop to all of the rumors regarding another change of scenery in his future. But for the time being, it seems the Sixers are hoping that all goes South in Brooklyn, forcing Harden to desire a reunion with Daryl Morey in the City of Brotherly Love.