Fadeaway World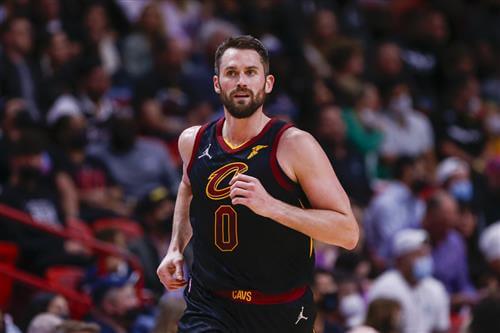 The Los Angeles Lakers have been very disappointing to say the least, barely standing over .500 and not looking like a championship contender by any means. Quite simply, the offseason moves they made this year have not worked out at all.
Russell Westbrook has been very inconsistent, failing to make his outside shots (30.7% from three) and also turning the ball over whenever he has the ball (4.7 TOV). For a team that has championship aspirations with an aging superstar in LeBron James, Westbrook needs to play more controlled and in line with an efficient offense. But based on what we have seen throughout his career, that will not happen.
Other than Westbrook's inefficiencies, the role players that were brought in have not performed well. Carmelo Anthony started off the season incredibly well, but the 37-year-old is not a defender and never has been. He will also hit a cold steak at some point because he has never been a true marksman from deep. Kendrick Nunn and Trevor Ariza have yet to make an impact due to injury, while Dwight Howard and DeAndre Jordan are sharing minutes.
The Lakers have a ton of issues within the roster with their new signings, but their two superstars also deserve their blame. LeBron has started showing signs of Father Time by dealing with nagging injuries for the first time in his career, and Anthony Davis has not imposed his will on the floor as of yet. While it is not James' fault for having injury issues, that will not help the team win games while Davis continues to show a lack of leadership.
Luckily for the Lakers, there are two players that could save their season as soon as they become available. While it is a bit severe to expect these players to make an impact immediately, they could very well be the reason that the Lakers get back on track as soon as possible.
Kemba Walker
Kemba Walker has had a frustrating season, perhaps the worst in his career. The former 4-time All-Star is averaging the lowest-scoring season of his career (11.7 PPG) while averaging a career-low in APG (3.1). Kemba is also averaging the lowest minutes of his career (24.5) as he played even more in his rookie season.
But despite all of these facts, Kemba will improve the Lakers squad as soon as he has his role made clear to him. Walker is nailing a career-high 41.3% of his threes this season, a very high number compared to what the Lakers guards are putting up. Also, Walker has not fit within the scheme of the New York Knicks and that has taken a toll on his production.