NBA Analysis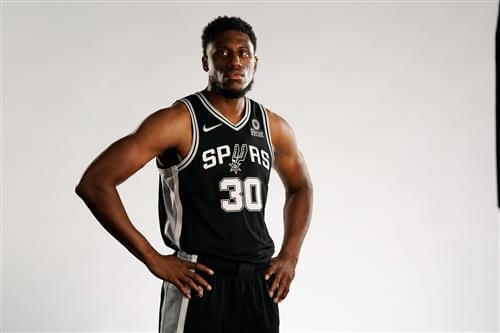 There was plenty of movement during the NBA offseason and Thaddeus Young ended up being part of it. After being moved once in the offseason, Young has a chance to be involved in a trade once again.
The San Antonio Spurs made some big moves in the offseason and DeMar DeRozan was at the forefront. He was sent to the Chicago Bulls in a sign-and-trade deal.
Young was part of the return and it is clear that he is not a long-term piece in San Antonio. Young has put together a strong career all-around but in year 15, might not benefit a rebuilding team. This is where the Spurs have a chance to send him to a contender.
Young is not a piece that will completely alter the direction of a franchise but he is a name that can get it done on both ends coming off the bench. Win-now teams need that depth coming off the bench and this is what Young could bring.
In 68 games last season, Young averaged 12.1 points, 6.2 rebounds, and 4.3 assists. He has that versatility that can help on both ends of the floor.
Young brings value to a win-now team and this is the type of team that should be after him in a potential trade. Here are three options that could make a move at some point this season.
Phoenix Suns
The Phoenix Suns were originally in on Young when he was made available but he ended up in San Antonio. Now, Phoenix might have another chance to land the veteran and bring some depth to the bench. This is something that James Jones has been interested in doing during his time as general manager.
The Suns showed their depth during a postseason run a year ago. They have shown interest in adding the necessary depth at all five positions. Young brings that to the power forward spot. This would help Phoenix, who is looking to finish near the top of the West once again.
The Suns are off to a hot start this season and are looking like a team that can make a run once again. With Chris Paul back for four more years, the Phoenix Suns will continue to shine.