Clutch Points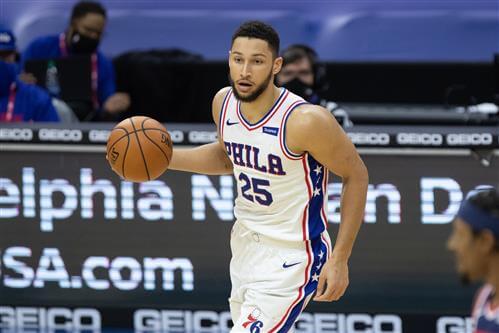 Ben Simmons wants to be traded away from the Philadelphia 76ers, and by the looks of it, the Sixers are making progress in potentially dealing the wantaway guard.
According to Keith Pompey of the Philadelphia Inquirer, the Sixers are in discussions with the Detroit Pistons for a Simmons trade. The key player in Detroit's package is Jerami Grant, but the team is expected to attach at least two more players and a draft pick to make the deal happen.
"The team has engaged in ongoing discussions with the Detroit Pistons to acquire Grant, another forward, a young player, and a draft pick in exchange for Simmons, league sources said. One source said power forward/center Kelly Olynyk and second-year swingman Saddiq Bey were mentioned as players who could be included in a possible deal. However, a source said the Pistons are unlikely to include Bey, a Villanova product, or Olynyk."
Ben Simmons requested a trade from the Sixers during the offseason, but the Sixers were unable to find a partner willing to meet their asking price. However, as the standoff between the Australian playmaker and the Philly organization continues, the team seems to have no other choice but find ways to send him away.