Heavy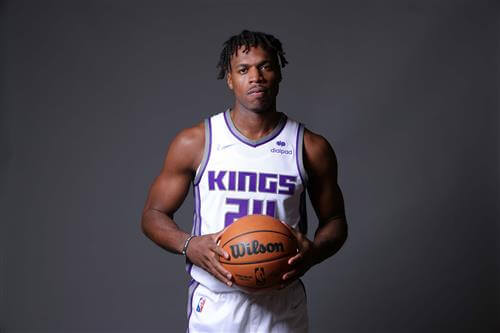 Simply put, the Boston Celtics are starved for some shooting. As a team, they currently rank 26th in three-point percentage. The point guard duo of Dennis Schroder and Marcus Smart have combined to shoot just 29.4% from 3-point range. Jayson Tatum's recent shooting struggles have extended past the three-point line, where he's currently shooting a career-worst 32.5%. Remember that Payton Pritchard guy? The Oregon product who, a season ago, ranked second amongst rookies in 3-point percentage? The one whose stroke was once likened to that of Steph Curry and Damian Lillard? He's knocked down just six triples all season.
While the Cs do have a trio of trade exceptions at their disposal to better help them scour the market for sharpshooting, Barstool Sports' Dan Greenberg believes the team may be best served to push the boundaries a bit. With Buddy Hield's long-term standing in Sacramento murky at best, the Celtics insider calls on Brad Stevens to pick up the phone and give Monte McNair and the Kings a ring.
A Trio of Celtics Wings Floated in Hield Trade Package
"Hield is an obvious choice given what he's shown as a high-volume three-point shooter, but he's expensive," wrote Greenberg. "This is not something that will be able to be done with a TPE. You're going to have to give up multiple players and probably at least 1 first-round pick to even get the Kings to entertain the idea."
With Hield's perceived trade value in mind, the question becomes, do the Celtics have enough collateral to obtain his services should they seek a deal? A solid place to start from a Celtics perspective would seemingly be including Josh Richardson and Juancho Hernangomez — arguably the two most discussed trade chips on Boston's roster. From there, toss in one of the team's young wings and a draft pick, and they may have just enough to pique Sacramento's interest.