Clutch Points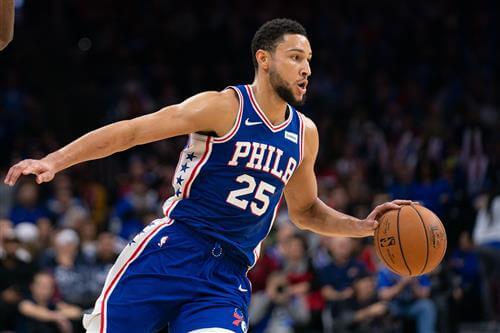 While things have quieted down for the time being, the Ben Simmons cloud still hangs over the head of the Philadelphia 76ers. The three-time All-Star has cited he is not mentally ready to join his teammates on the court, and a potential return date has not come close to being discussed.
There is still no telling when or how this saga ends, but a trade remains the most likely outcome. Part of the reason why a deal never came about in the offseason was due to Daryl Morey's asking price for the 25-year-old. While some teams weren't willing to part ways with valuable assets in the summer, that might change after playing a handful of regular season games.
Morey has remained patient up to this point, and for good reason. The Sixers are a team looking to contend for a title right now, which is why he cannot afford to sell low in a trade. It has been made clear Morey is waiting for a win-now move that increases their chances of making a deep postseason run.
Instead of making a panic move before the start of the season, Morey held on to Simmons–hoping a team stumbles out of the gate to start the year. His gamble might be paying off, as one team linked to the former No. 1 pick in the offseason has done just that.