Bleacher Report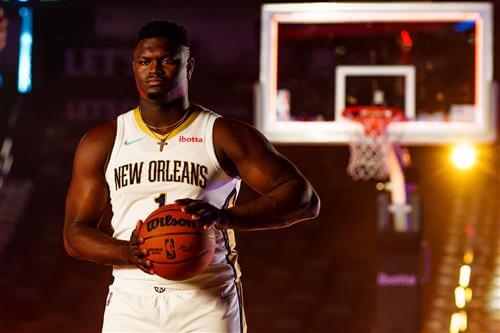 If an NBA team isn't any good right now, the next best thing is the assurance that it'll be competitive in the future. That's why young cores are so exciting. They're basically hope incarnate.
The best young cores, which we'll limit to include players no older than 25, occupy the center sliver of that win-now, win-later Venn diagram. Those atop our list will have already driven major success while still retaining upside that suggests more is on the way.
Balancing current potency against future growth prospects is an apples-and-oranges situation. It's tricky to compare a 20-year-old who oozes potential but hasn't done anything with a 24-year-old who's already factored in deep playoff runs.
But that's the way this exercise is going to work. We have to figure out how to weigh those two qualities while also considering depth (cores with more players are better; we need at least two to even consider them) and balance. Ideally, a team's young pieces fit in a complementary way.
Time to serve the youth.
Honorable Mentions
New York Knicks
RJ Barrett (21) will make a few All-Defensive teams before he's done, and he's eventually going to remember how to get to the foul line like he did as a rookie. That 40.1 percent knockdown rate from deep last year is tantalizing, as is the fact that Barrett, though less accurate in 2021-22, is hoisting even more treys.
Mitchell Robinson (23) has been a regular starter, and he'll be a shot-stuffing double-double threat as long as he avoids foul trouble. Immanuel Quickley (22) and Obi Toppin (23) also give the Knicks a long-range scoring guard and a galloping transition finisher, respectively.
New York doesn't quite crack the top 10 because Barrett isn't close to being assured of stardom, and the rest of the group lacks obvious upside.
San Antonio Spurs
Keldon Johnson (22) and Dejounte Murray (25) lead a San Antonio Spurs youth movement that includes Joshua Primo (18), Devin Vassell (21) and Lonnie Walker IV (22).
Primo is a mystery box at this comically early juncture of his career, but he's got a chance to unseat Johnson or Murray (depending on whom you prefer) as the Spurs' top young piece if his toolsy game comes together. Primo has shown the ability to shoot on the move, attack off the dribble and use his 6'4" size to handle wings on defense.
Vassell's high-volume three-point shooting could make him a top-notch three-and-D wing, and Walker's athleticism defines his run-and-gun game; he also deserves more credit than he gets for his passing vision.
Detroit Pistons
You can measure 20-year-old Cade Cunningham's career in quarters without having to count very high, and Isaiah Stewart (20) has started a grand total of 25 games since entering the league last year. Both project as at least above-average starters, with Cunningham's ceiling residing at superstar height.
Saddiq Bey (22) earned All-Rookie honors last season, but Killian Hayes (20) has been a disappointment after coming off the board seventh in 2020. His draft pedigree at least earns him a mention.
The "One 25-or-Younger Star Is Not a Core" Omissions
Luka Doncic (22), Dallas Mavericks
Anthony Edwards (20), Minnesota Timberwolves
Shai Gilgeous-Alexander (23), Oklahoma City Thunder
10. Orlando Magic
The Core: Cole Anthony (21), Wendell Carter Jr. (22), Mo Bamba (23), Jonathan Isaac (24), Jalen Suggs (20), Franz Wagner (20), Chuma Okeke (23), R.J. Hampton (20)
What's to Like?
This core is the volume shooter of the exercise, running more than a half-dozen deep but lacking a clear star. Cole Anthony has looked the part of an alpha to start his sophomore season, and Mo Bamba is fourth in the NBA in blocks.
Wendell Carter Jr., Jalen Suggs, Franz Wagner, R.J. Hampton and Chuma Okeke all have the potential to be above-average rotation players, at worst. Carter is already there, thanks to his defensive versatility and three-point-shooting spike.
Wagner looks like a do-it-all gap-filler who can hit a three, defend across a handful of positions and thrive in a lineup as long as he's not overburdened as a playmaker or scorer. There aren't a lot of 20-year-olds who can handle themselves on defense and put up double-digit points, but Wagner has managed it this season, starting every game for the Orlando Magic.
There's a real scenario in which Suggs improves as a shooter and combines with Anthony to form one of the best young backcourts in the league. The Gonzaga product wasn't a top-five pick for nothing.
Isaac's promising career has been derailed by injuries. He had DPOY upside at one time, but he'll need to stay on the floor for a full season before we can emotionally invest in him again.
What's Not to Like?
The Magic haven't won anything with this group, and several of the pieces are barely getting their feet wet in the league. It's too early to slot Orlando's kids any higher than this, but there aren't many collections with more potential to climb when we revisit this next season.
9. New Orleans Pelicans
The Core: Zion Williamson (21), Brandon Ingram (24), Nickeil Alexander-Walker (23), Trey Murphy III (21), Herb Jones (23), Kira Lewis Jr. (20), Jaxson Hayes (21), Naji Marshall (24)
What's to Like?
Zion Williamson set a record for efficient scoring last season, becoming the only player in league history to average at least 27.0 points per game while shooting over 60.0 percent from the field. He's a singular offensive force, theoretically capable of carrying a team's attack on his own.
Brandon Ingram is a highly qualified second fiddle who's already made an All-Star appearance. He played well enough to get consideration for a second trip last year. On pace to average over 23 points per game for the third straight season, Ingram could take a huge step forward by becoming more of a factor defensively.
What's Not to Like?
There is no precedent for a player of Williamson's build (6'6", 284 lbs) in the NBA. His combination of size and explosiveness is also unique, and that's what makes his injury history so concerning. He has yet to play this season following surgery to repair a broken foot, and he's already had significant issues with both knees.
This is as high as we can rank the New Orleans Pelicans core because there's just no telling how healthy and productive Williamson is likely to be. His fit with Ingram, who tends to operate best on the ball, is also suboptimal. Neither defends at all yet.
Finally, we were exhaustive in listing New Orleans' 25-and-under players, but we really could have stopped after Williamson and Ingram. The other members of the youth brigade have yet to establish themselves as winning players. The Pels' league-worst record reflects that.