Fadeaway World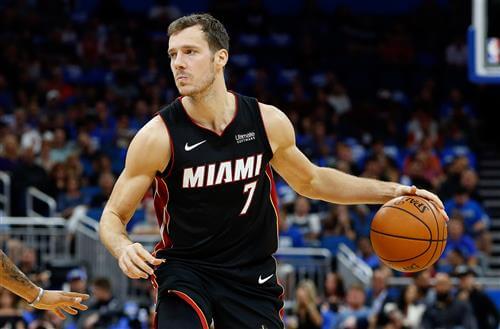 There is no question that the Brooklyn Nets will be looking to win the championship next season, and with the trio of Kevin Durant, Kyrie Irving, and James Harden all on the roster, they should have a very good chance to do so.
While star power is generally a great way to increase your chances of winning a championship, a crucial part of achieving that goal is to have good depth options. Even the smallest contributions can help. With that in mind, here are 5 players that could potentially join the Brooklyn Nets and help round out the end of their bench.
5. Avery Bradley
Avery Bradley made a name for himself as a solid 3 and D guard. He would be perfect for a team that needs a defensive stopper on the perimeter. While he didn't necessarily have the best season shooting the ball, during the 2019-20 season Avery Bradley shot 36.4% from beyond the arc.
There is no doubt that Avery Bradley could potentially be a contributor on the Brooklyn Nets if he returns to form. He would be a great option in limited minutes and is currently a free agent.
4. Goran Dragic
Goran Dragic was part of the sign and trade sending Kyle Lowry to the Miami Heat, sending him to the Toronto Raptors. It is possible that he'll get bought out by the Raptors, allowing him to go to another destination. The Brooklyn Nets are certainly one of the more appealing teams to join as a veteran on the minimum.
He has been in a bench role for the Miami Heat for the last few years, and there's little doubt that Goran Dragic can still be a good player even without being a starter. He is a capable ballhandler and shooter and can provide a scoring punch off the bench. Dragic would be a solid fit with the Nets bench, which lacks a scoring guard.