Clutch Points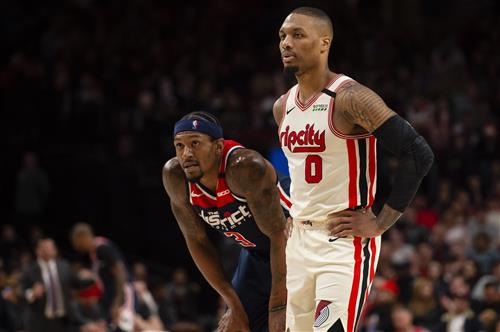 Despite the fact that both Damian Lillard and Bradley Beal have been nothing but loyal to their respective teams, word around the league is that they still remain to be the superstars that are most likely to be traded in the near future. The Portland Trail Blazers and the Washington Wizards, respectively, do not appear to be interested in letting their stars leave anytime soon, but for some reason, the rumors just won't die down.
According to Michael Scotto of HoopsHype, several teams from around the league are still monitoring Lillard and Beal's situations with their respective teams. The same goes for the Chicago Bull's Zach LaVine…
Now, when you talk to executives around the league, all eyes are centered on Beal, Damian Lillard, and Zach LaVine as the guys that they're keeping tabs on for the next potential star who could be moved.