Bleacher Report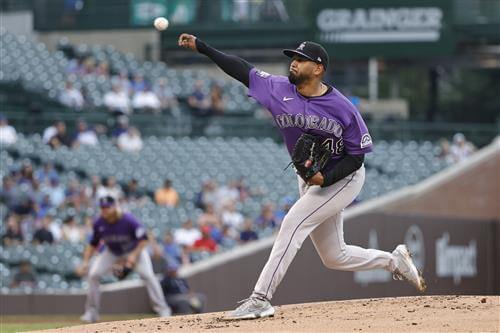 We're getting into the thick of MLB playoff races.
This is one of the most exciting times in baseball, but for some players, it's not quite as fun as it is for the fans. Sometimes, a change of scenery can bolster performance and provide opportunities for increased playing time or development.
We might be well past the trade deadline, but it's safe to start looking ahead to next season for a few select teams and players. These five guys fit into these categories:
• A talented player struggling this season who could benefit from being in a new organization.
• An emerging player stuck behind veterans at his position.
• A player on a rebuilding team or a club that likely won't be contending next season, or even in 2023.
Los Angeles Dodgers 2B Gavin Lux
As one of the top prospects in baseball as recently as two years ago, Gavin Lux appeared to have an opening at second base this season, but he wasn't able to crack the lineup consistently.
He was injured, he wasn't effective, shortstop Corey Seager returned to the lineup and moved Lux over to second base, and super-utility man Chris Taylor saw time at second with the Dodgers needing his All-Star bat in the lineup.
Then Los Angeles acquired Trea Turner in a blockbuster trade with the Washington Nationals, and the club moved him from shortstop to second base. He has another year of team control left as well, so he's not going anywhere anytime soon.
Lux was recently demoted to Triple-A after hitting just .221 with a .643 OPS. He'll be back when the Triple-A season ends, but if he really is a major league-caliber infielder who just needs consistent playing time to show it, then he might be better off away from Los Angeles.
Colorado Rockies RHP German Marquez
German Marquez has two years and a club option left on his contract. The 26-year-old has proved to be more than capable of pitching in difficult conditions with a career 4.64 ERA at the extremely hitter-friendly Coors Field and an 8-2 record with a 3.13 ERA at home this season.
The Rockies haven't had a true ace like this in years, with the team unable to attract top pitchers because of the harsh pitching conditions. The club developed this one all on its own. But this team is also going nowhere fast, and Colorado's front office has made little effort to make the team better over the last two years.
Third baseman Nolan Arenado is gone, having been traded to the St. Louis Cardinals in the offseason. Shortstop Trevor Story is still in the Mile High City, but he's expressed plenty of displeasure about it. He'll likely leave as a free agent this winter. Marquez's name was mentioned around the trade deadline, but ultimately he remained in Colorado and the team didn't receive much prospect capital with its refusal to trade any of the big names.
Marquez could be a boon to the rotation of a contender. He's durable, eats up innings and pitches his team to wins. It's a waste of talent to have him in Colorado right now when winning does not appear to be the priority.