NBA Analysis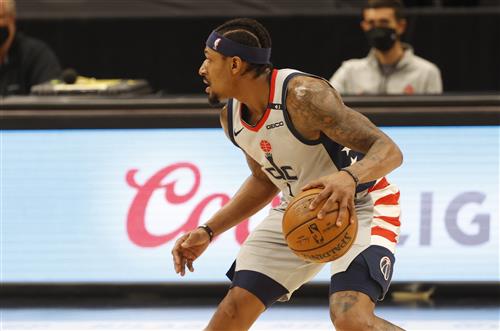 The Atlanta Hawks were one of the biggest surprises during the 2020-21 NBA season. They were floundering with Lloyd Pierce as head coach, but once he was fired and Nate McMillan took over, the team went on a run.
Pierce was relieved of his head coaching duties after the team began the season 14-20. Stuck in a rut, McMillan took over and the team instantly turned things around, winning the first eight games he was the interim head coach for.
Atlanta would finish the season with a record of 27-11 under McMillan, earning the No. 5 seed in the Eastern Conference playoffs. Not having a home-court advantage didn't hurt them, as they defeated the New York Knicks in five games in the first round and the Philadelphia 76ers in seven games in the second round.
They fell to the eventual champion Milwaukee Bucks in the Eastern Conference Finals, but they had a magnificent run. This offseason, they were looking to cement themselves among the best teams in the conference.
Trae Young and John Collins were locked into extensions, giving the organization their foundation for the future. Now, they just have to continue upgrading around them. One way could be adding another star to the mix, such as Bradley Beal.
The Washington Wizards superstar shooting guard could take the Hawks to that next level, giving them one of the best backcourt duos in the NBA. What could a trade look like between the teams centered around Beal?
Let's take a look at this hypothetical trade.
Atlanta Hawks Receive: G Bradley Beal, F Rui Hachimura, C Daniel Gafford
Washington Wizards Receive: G Kevin Huerter, F Cam Reddish, C Onyeka Okongwu, F Jalen Johnson, G Sharife Cooper, F Danilo Gallinari
In this hypothetical NBA trade scenario from NBA analyst Chad Ford, on the paid-subscription website NBA Big Board, a huge splash is made. In an offseason that was void of many blockbuster deals, this one would certainly qualify.
The Atlanta Hawks go all in, acquiring superstar Bradley Beal from the Washington Wizards. Beal is as good as they come in the backcourt and gives the Hawks a dynamic duo in the backcourt with Beal and Trae Young that will be very difficult to stop.
That isn't all, as the Hawks also came away with Rui Hachimura, the ninth overall pick in the 2019 NBA Draft, and Daniel Gafford. Both will fit in nicely with the Hawks' second unit, helping to replace all of the talent they traded away to make this deal.
This is an absolute haul for the Wizards. While no draft picks are included, which likely would happen in the event of any Beal trade going down, they are getting a ton of intriguing talent back in return.