Heavy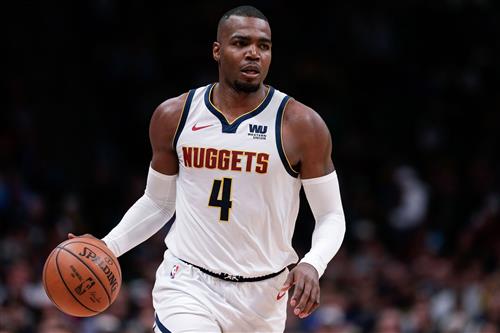 Ben Simmons trade rumors may be at the forefront of Philadelphia 76ers fans' minds, but team president Daryl Morey has a lot to do beyond weighing the merits of Simmons-centric moves. As ever, he has a whole roster to consider as he aims to keep the Sixers in the NBA title picture.
With that goal in mind, Philly may have additional moves to make before the 2021-22 campaign tips off, even with a near-capacity roster. And, according to a Tuesday report by Bleacher Report's Jake Fischer, Morey and Co. may be considering a move to bring in a four-time All-Star and 15-year NBA veteran.
Namely, unrestricted free agent Paul Millsap.
"The 36-year-old former All-Star has drawn interest from the Warriors, Hawks, Nets, Pelicans, 76ers and Timberwolves," wrote Fisher. However, he also added that none of his sources were indicating that a deal with one of those clubs had "come close to the finish line."
Last season, Millsap started in 36 of his 56 games played for the Denver Nuggets. And while his All-Star days are clearly long behind him, he was still relatively effective for his age, averaging 9.0 points, 4.7 rebounds and 0.9 steals in 20.8 minutes per game.
Unless he suffers through another big drop in efficacy next season, that output combined with his experience and leadership by example would be an asset for any would-be contender. For their part, the Sixers certainly could have used him as a stabilizing presence during their ill-fated playoff run last season.