NBA Analysis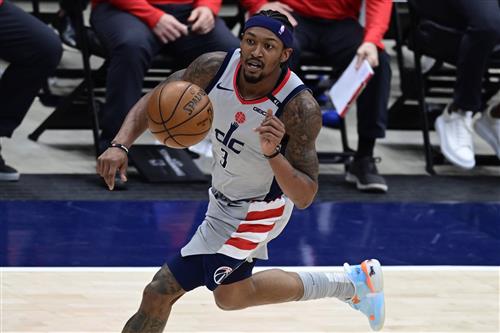 Bradley Beal is going to be one of the topics of conversation up until the start of the NBA regular season. He is one of the biggest stars that could be available in a trade moving forward. It is unknown if the Washington Wizards will look to make a move but if they do, there will be plenty of teams interested in a deal.
One team that could make a call is the Toronto Raptors. It has been two years now since Toronto was hoisting the Larry O'Brien trophy. They were led to a title by Kawhi Leonard and could be in search of another star to help them win another.
Toronto did not compete this season but they could become a bit more consistent with a regular offseason. Kyle Lowry left in a sign-and-trade deal with the Miami Heat. This leaves a hole in the backcourt that the Raptors could be looking to fill. This is where Beal would be an immediate benefit.
It all comes down to the plan that Washington has moving forward. Beal has shown great loyalty to the team that drafted him. He has not expressed interest in being traded and it is unknown if he will be. The wizards should listen to offers since they are a rebuilding team.
John Wall was sent to Houston at the beginning of the season but the front office decided to hang onto Beal. They were led to the playoffs with the duo of Beal and Russell Westbrook. He is now with the Los Angeles Lakers and Beal could be the next one moved.
This is one of the biggest blockbusters that could happen this offseason. Here is what it might take to get this deal done between the Raptors and Wizards.
Toronto Raptors Receive: G Bradley Beal, F Davis Bertans
Washington Wizards Receive: F Pascal Siakam, F OG Anunoby, 2022 First Round Pick, 2024 First Round Pick, 2026 First Round Pick
There are few bigger names on the trading block this offseason than Bradley Beal. He will provide an immediate spark to any team he goes to and this is why there will be plenty of suitors.
Beal would be going to Toronto here in this particular NBA trade scenario, along with Davis Bertans, who signed a deal with the Wizards last year.
The Raptors would have decisions to make on who to send back in the deal. If they want to keep the backcourt intact, that means Pascal Siakam would be the logical choice. They would also get OG Anunoby and three-first round picks over the next few years.
Pulling off a trade to acquire one of the league's top scorers would not come without great expense, but could prove to be quite worthwhile for the Raptors. With Scottie Barnes now in the fold, Toronto could involve Siakam in a trade to balance the roster.
If the Wizards were to desire to remain competitive after making a trade centered around Beal, the Raptors would be an intriguing trade partner to consider. There could be some key pieces to pair with Spencer Dinwiddie going forward.
Let's take a closer look and see how this NBA trade scenario centered around Bradley Beal would impact both the Toronto Raptors and Washington Wizards.