NBA Analysis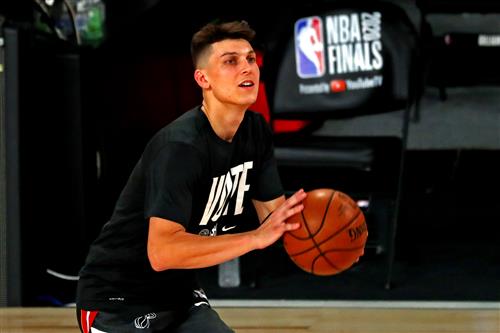 The Miami Heat can say they've had nothing short of a successful NBA offseason thus far.
Simply by getting Kyle Lowry from the Toronto Raptors, the Heat could easily say they have one of the best trios in the NBA now.
Beside winning the Lowry sweepstakes, Miami was able to re-sign Duncan Robinson and Dewayne Dedmon, along with bringing in P.J. Tucker and Markieff Morris.
After having an eventful offseason thus far, the Heat could still look to round out their roster with more veteran players.
Given the team's financial situation, they'll need to target players that are willing to accept less for an opportunity to make a push for a title next season.
While looking at the names that are still available, here are three intriguing free agents that the Miami Heat should consider taking a chance on this offseason.
Paul Millsap
The Miami Heat have a solid frontcourt unit with Bam Adebayo, Jimmy Butler, Dedmon, Tucker, and Morris. But what the Heat could use is a depth option at power forward that can stretch the floor.
Paul Millsap remains available after spending the past four seasons with the Denver Nuggets. While Millsap began his career as a back-to-the-basket forward, he's now evolved into a capable three-point shooter, converting 34.9 percent of his threes in the past eight seasons.
In his final season with the Nuggets, Millsap recorded nine points and 4.7 rebounds per game while averaging 20.8 minutes per game.