NBA Analysis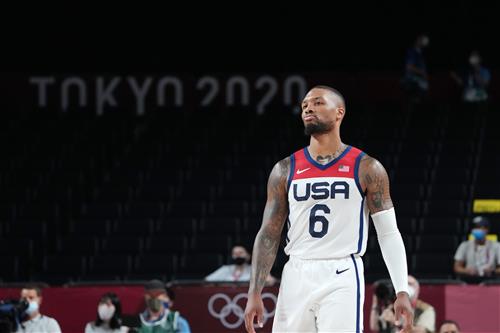 The Portland Trail Blazers made a major change this NBA offseason, as they parted ways with long-time head coach Terry Stotts. He coached the team for nine seasons but after being eliminated from the postseason in the first round in four out of the last five years, management made a change.
Chauncey Billups has been tabbed as the replacement. Portland has a pretty solid roster, headlined by their dynamic backcourt duo of Damian Lillard and CJ McCollum.
Lillard and McCollum spearheaded one of the best offenses in the NBA, as the team finished with the second-best offensive rating during the 2020-21 season. However, they leave a lot to be desired defensively, as the team finished with the second-worst defensive rating in the league.
It will be a difficult decision to break up that backcourt, but it might be what is best for the franchise going forward. Balancing out the roster and getting more defensive-minded players could help the team break through in the postseason.
While Lillard hasn't requested a trade yet, there have been plenty of rumors involving him this offseason. If Portland was to trade him, they would receive quite a haul in return as Lillard is a legitimate superstar.
Virtually every team in the NBA would love to have a player of Lillard's caliber on their roster. But, some teams would be better fits than others. Here are some of the best and worst trade destinations for Lillard should he be on the move.
Worst Trade Destination No. 1: Boston Celtics
The Boston Celtics played the waiting game when it came to the point guard position this offseason. They lucked out, signing Dennis Schroder to a one-year deal after he grossly misjudged his market and had to settle for a mid-level exception after turning down an extension worth more than $80 million from the Los Angeles Lakers during the season.
Marcus Smart recently signed an extension with the Celtics and there are reports that he will be taking over point guard duties. But, that should not deter the franchise from looking into a player of Damian Lillard's caliber.
Lillard would be a game-changer for the Celtics, who came up woefully short of expectations last season. However, the Celtics would be a bad destination for him because of what it would cost to get him.
The Trail Blazers would assuredly ask for Jaylen Brown in a return package from the Celtics for Lillard. If they surrender Brown it is hard to imagine a route where Boston can elevate the rest of the roster to reach the upper echelon of the Eastern Conference.