Yahoo! Sports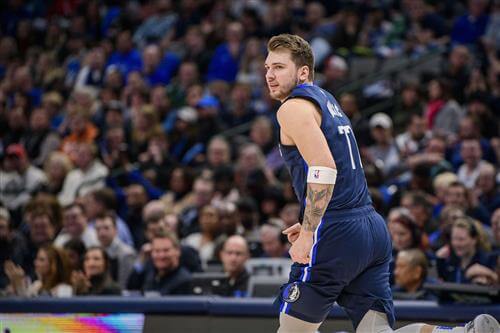 As expected, 22-year-old NBA MVP candidate Luka Doncic has agreed to sign a five-year designated player extension from the Dallas Mavericks worth in excess of $200 million, according to ESPN's Adrian Wojnarowski.
The deal, per the report, is worth $207 million.
"Today is a dream come true," Doncic told ESPN in a statement, in part. "The game of basketball has given me so much and has taken me to so many amazing places. I am humbled and excited to remain in Dallas as part of the Mavericks and appreciate the support of my fans."
Luka Doncic now firmly entrenched in Dallas
Doncic earned First Team All-NBA honors for the second consecutive season in 2020-21, qualifying for a starting salary of 30% of the projected $115.7 million salary cap in the 2022-23 season. The third overall pick in the 2018 NBA draft, Doncic is owed $10.2 million next season, the final year of his rookie contract.
The offer was a no-brainer for the Mavericks. Doncic is arguably the most accomplished 22-year-old in basketball history.