Fadeaway World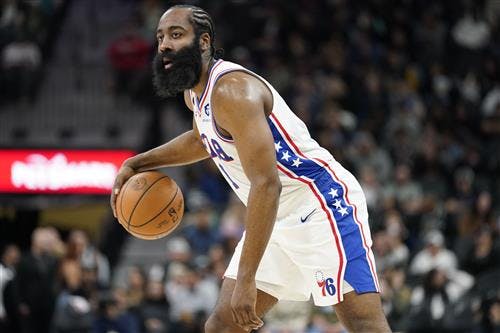 Player movement in the NBA has significantly slowed down since the first week of free agency, as no major moves have been made since the Grant Williams trade that sent him to the Dallas Mavericks. There are some massive pending trades in the meantime as the trade sagas of Damian Lillard and James Harden continue to drag on.
There may be a solution for the Harden trade, as the player seems hellbent on making his way to Los Angeles. He doesn't want to be the third star on the Lakers but instead join their rivals, the Clippers. Harden is from Los Angeles and this will allow him to finally play in his hometown, possibly into his retirement. But with the 76ers not willing to give up Harden for minimal value, an interesting trade involving the Mavericks could allow for all three teams to walk away with something.
Dallas Mavericks receive: Ivica Zubac, Robert Covington
Philadelphia 76ers receive: Tim Hardaway Jr., Marcus Morris Sr., 2027 First-Round Pick Swap (LAC), 2027 Top-5 Protected First-Round Pick (DAL), 2028 First-Round Pick (LAC), 2030 First-Round Pick (LAC)
Los Angeles Clippers receive: James Harden
Daryl Morey has proven he can be a very stubborn man to deal with in the trade market, especially when it comes to star players that want out. He waited six months to trade Ben Simmons, so to make him move off Harden in the summer, the Clippers will have to fork up an offer that simply can't be beaten. Instead of sending assets Philly will not value, they can involve the Mavericks and get them to give up a win-now player and a first-round pick that could be extremely valuable if Luka Doncic leaves in the final year of his contract in 2026.