The Score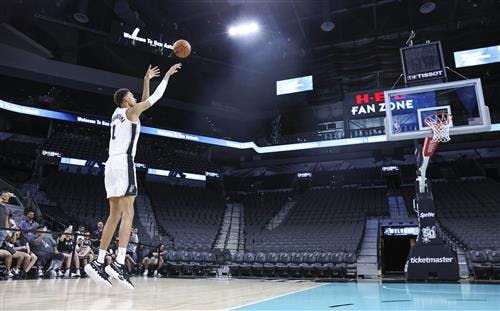 After playing 27 minutes in his Summer League debut, San Antonio Spurs rookie phenom Victor Wembanyama acknowledged that he needs to adjust to the fast pace of NBA games.
"I think there's a lot of conditioning to do," Wembanyama said, according to ESPN's Andrew Lopez. "Especially with our play style, we run a lot. It's really exhausting. Even though it was 40 minutes tonight, when I subbed out, I was always tired and exhausted."
The No. 1 overall pick finished with nine points on 2-of-13 shooting from the field, eight rebounds, five blocks, and three assists in the Spurs' 76-68 win over the Charlotte Hornets on Friday night.