Bleacher Report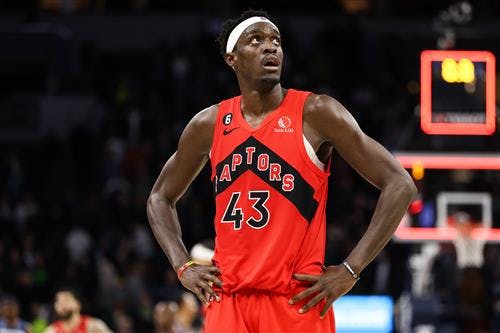 With most of the high-end NBA free agents locking down new deals quickly, our offseason attention turns to unfinished trade business.
Just as Kevin Durant's (first) trade request overshadowed the league's annual signing free-for-all last summer, Damian Lillard and James Harden are hijacking the news cycle this time around. Neither superstar has gone anywhere just yet, but that could change in a hurry.
In addition to those two, we've got several other big names on the market—or at least accompanied by enough reporting and speculation to warrant some attention. The out-of-nowhere blockbuster doesn't really exist anymore. If someone's getting traded, there's a good chance the preceding days and weeks featured some whispers of imminent action.
To keep things simple, we'll base these rankings of likely trade candidates on the value of their return packages. Nobody's getting a Rudy Gobert-level haul anymore, but a couple of these players could bring back a young star and a couple of first-round picks from the right team.
Things move quickly at this time of year, so we'd better get to it before half of this list is dealt.
Honorable Mention
Most of these names have been involved in trade speculation over the past year or so, but the chatter has died out on them this summer. They're not on the official list, but keep an eye on them anyway.
Karl-Anthony Towns, Minnesota Timberwolves
Towns has never truly been on the block, and the Wolves seem committed to giving the roster they rebuilt last summer a full opportunity to prove itself. A calf injury prevented KAT from jelling with Rudy Gobert in 2022-23. If things go sideways this year, expect the trade talk surrounding Towns and his Designated Veteran supermax deal to resume in earnest.
Jaylen Brown, Boston Celtics
The new CBA made it easier for the Celtics to retain Brown via extension by raising the allowed starting salary on a new deal. Brown and Boston have yet to make their continued partnership official, but a five-year, $295 million extension feels more like a "when" than an "if".
Dejounte Murray, Atlanta Hawks
Murray's case is different from Brown's. An extension for him could only start at $25.4 million per year, too low in light of the three-year, $140 million deal comparable starter Fred VanVleet just signed with the Houston Rockets. Because Murray seems much more likely than Brown to hit unrestricted free agency in 2024, the odds are higher that he'll be dealt.
Still, much like with Towns in Minnesota, one gets the feeling Atlanta wants a sense of what the current roster can do under Quin Snyder for a full year before it makes any major decisions on Murray.