Bleacher Report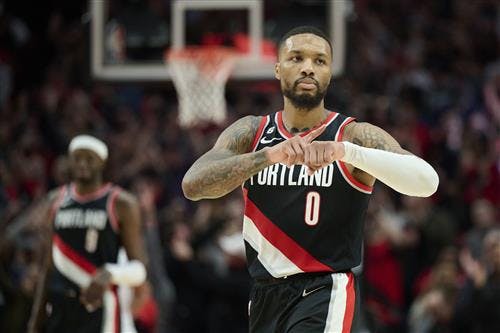 Heading into the 2023 NBA draft, there was all kinds of chatter about a potential Damian Lillard trade in the event the Portland Trail Blazers used their No. 3 pick on an incoming rookie instead of trading it for a win-now veteran.
No such deal materialized, but less than 24 hours into free agency, the trade request is in.
With the Trail Blazers finally taking calls on Dame, who should be dialing in to Portland's front office?
Bleacher Report's Chris Haynes reports Miami and Brooklyn are the guard's preferred destinations. We've got those two teams covered here, plus two more that could get in on the action.
Miami Heat
The Deal: Damian Lillard and Jusuf Nurkic for Kyle Lowry, Tyler Herro, Jaime Jaquez Jr. (tradable 30 days after signing rookie deal), a 2026 first-round pick swap, a 2027 first-round pick, a 2028 first-round pick swap and a 2029 first-round pick swap
The Miami Heat are among Lillard's preferred destinations for obvious reasons.
Pat Riley and the rest of that front office loves star-hunting, and a trio of Lillard, Jimmy Butler and Bam Adebayo would instantly be one of the NBA's best.
The Heat just made the Finals with the latter two, and plugging Lillard's deep three-point shooting and overall offensive ability into Lowry's spot would've made them a real threat to win the title.
Having Jusuf Nurkic in the deal too would give Miami the backup big it desperately needed against the Denver Nuggets.
The problem, of course, is that the Heat have already spent a lot of draft capital in previous moves. The only first-rounder they can trade outright without violating the Stepien Rule (which precludes teams from trading their way out of two first rounds in a row) is the one they own in 2027.
Would Portland be interested in that, the financial flexibility that would come with Kyle Lowry's expiring contract, two young promising prospects in Tyler Herro and Jaime Jaquez Jr. and three pick swaps?
Other teams with more control over their future drafts may be able to beat that offer, but if the Blazers opt for a full restart, they could do a lot worse.