NFL Analysis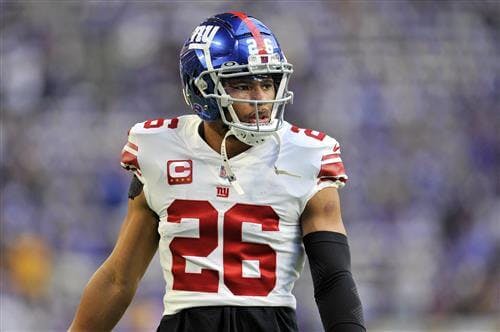 The New York Giants and Tampa Bay Buccaneers are two franchises heading in different directions. After being the laughing stock of the league under general manager Dave Gettleman, Joe Schoen has Big Blue back on track heading into Year 2 on the job.
The Giants shockingly made the playoffs in Year 1 and are looking to build sustained success as Schoen continues rebuilding the roster in the vision of he and head coach Brian Daboll. The Buccaneers, on the other hand, could be staring down a rebuild.
That is the price of acquiring the greatest of all time, Tom Brady, to lead the team for a few years. Brady rode off into the sunset of retirement this offseason, leaving Tampa Bay with some tough decisions to make. This certainly doesn't look like a contending roster, but given the state of the NFC South, another playoff appearance is within reach.
How could the Giants and Buccaneers help each other? As suggested by Maurice Moton of Bleacher Report, a blockbuster trade could make sense for both franchises. In the suggested deal, the Giants would acquire star wide receiver Mike Evans in exchange for star running back Saquon Barkley and a 2024 second-round pick.