Total Pro Sports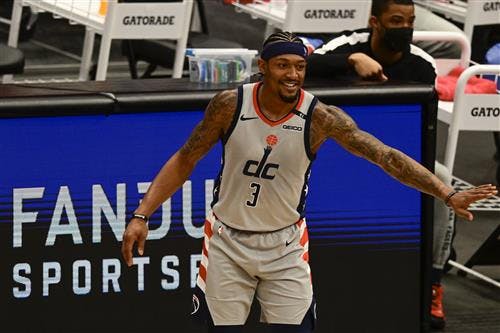 Bradley Beal has been talked about in a possible trade for a few weeks now.
On Thursday, Brian Windhorst appeared on ESPN's Get Up and said the Bucks and Miami Heat are the teams at the "forefront" of trade talks involving Beal.
According to Fred Katz of The Athletic, the three-time All-Star has one team at the top of his list.
"If Beal had a formal list, which he never has before, then Miami would have been right there at the top of it," Katz wrote on Thursday.