ProSportsDaily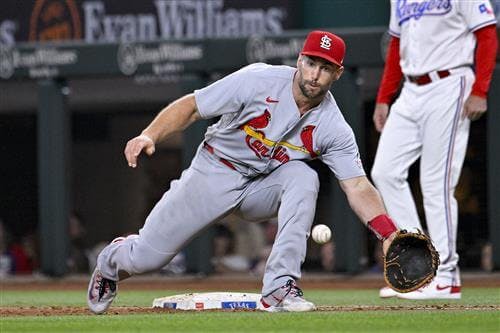 The St.Louis Cardinals have been one of the biggest disappointments this season. They own a 27-40 record which has them dead last in the NL Central.
If the team can't get hot in a hurry and make a push, they would be better off selling some pieces in order to help the rebuild go a bit faster for the following seasons.
One piece that would fetch a good return is Paul Goldschmidt. He has a current slash line of .286/.380/.492, and even at 35 years old, he is showing no signs of aging and could help put a contender over the top.
If the Cardinals do decide to move the 1B, here are possible landing spots for him:
New York Yankees
The Yankees have historically been aggressive in acquiring star players, and Goldschmidt's power-hitting and defensive skills would make him a valuable addition to their lineup. Additionally, the Yankees have a history of targeting established players to strengthen their first base position.
San Francisco Giants
The Giants have a reputation for revitalizing the careers of veteran players and have shown interest in acquiring power-hitting first basemen in the past. Adding Goldschmidt to their roster would provide a significant offensive boost and complement their strong pitching staff.
Boston Red Sox
The Red Sox have a history of pursuing impact players, and Goldschmidt's offensive capabilities would be a valuable addition to their lineup. They have had a need for a consistent first baseman in recent years, and Goldschmidt's experience and leadership qualities would be a welcome addition.
Los Angeles Angels
The Angels have been seeking to surround their superstar outfielder Mike Trout with a stronger supporting cast. Acquiring Goldschmidt would provide a much-needed offensive presence and defensive stability at first base, bolstering their lineup.