Total Pro Sports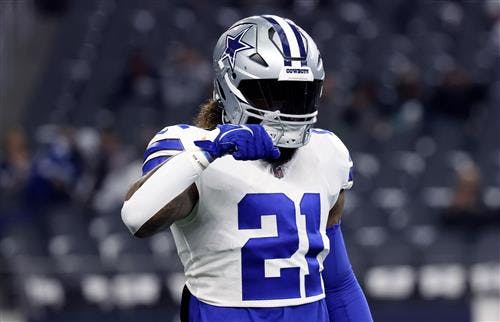 The Buffalo Bills have come up as a potential landing spot for free agent running back Dalvin Cook following his release from the Minnesota Vikings on Friday. But they're also being linked to another back who's been on the market for a while now.
The Dallas Cowboys released Ezekiel Elliott earlier in the offseason and he has been free to negotiate with other teams. But there hasn't been much traction where he's concerned despite his narrowing his list of preferred destinations to the Philadelphia Eagles, Cincinnati Bengals, and New York Jets.
It appears the RB might have to rethink his list if he wants to play in the NFL next season as there aren't many teams rushing to secure his services.