Heavy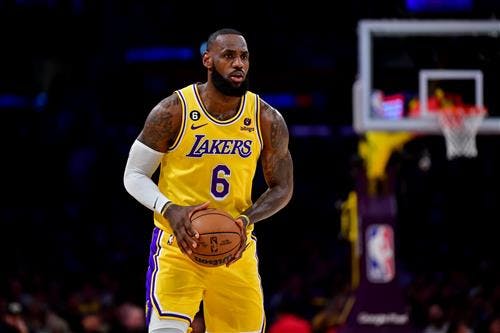 The New York Knicks were eliminated from the 2023 NBA Playoffs a couple of weeks back, but they're still finding themselves making headlines. With the recent ouster of the Los Angeles Lakers, speculation on what the future has in store for cornerstone LeBron James has been all the rage within sports media, especially in the Big Apple.
Though the superstar suggested that he may consider retirement this offseason, there are those who believe he could simply just be looking to move on from LA.
Should the latter be the case, oddsmakers currently have the Knicks listed as one of the favorites to land LeBron James' services come next season and, according to the New York Post's sports betting analyst Erich Richter, there seems to be one trade idea, in particular, that could make sense for New York.
"For the Knicks, you would have to see how [a LeBron James] trade would really make sense because it would have to be a trade. The Lakers have LeBron James under contract. Julius Randle and RJ Barrett. I guess that would be the only package that makes any sort of sense," Erich Richter told Dexter Henry of SNY.