NFL Analysis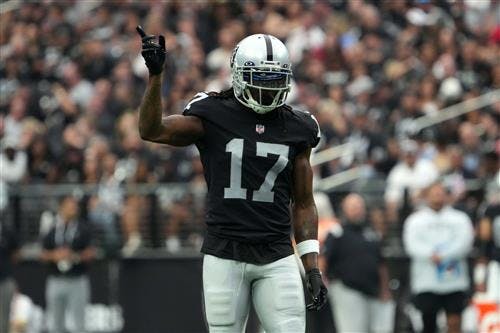 One of the biggest moves of the 2022 offseason was the Las Vegas Raiders acquiring wide receiver Davante Adams from the Green Bay Packers. The Packers had placed the franchise tag on Davante Adams, but he had no intentions of signing a long-term deal.
So, he was traded to the Raiders for a first and second-round pick in the 2022 NFL Draft. He also signed a record-setting five-year, $141.25 million contract. But, could it have been one-and-done for Davante Adams in Sin City?
There are reports that the Raiders could entertain trade offers for the All-Pro wide receiver, with the cap hit for trading him becoming much more manageable after June 1st. While Las Vegas fell woefully short of expectations, Davante Adams continued producing.
In 17 games he led the NFL with 14 touchdown receptions, catching 100 passes for 1,516 yards in the process. Plenty of teams would benefit from adding a player of his caliber to their offense. Here are three that should pursue Davante Adams in a trade.
3. Green Bay Packers
Heading into the summer, the biggest need for the Green Bay Packers remains help at wide receiver. Jordan Love is taking over as the starting quarterback and there isn't much veteran experience for him to lean on at the skill positions outside of the running back spot.
There is a chance that the Packers' top three wide receivers and starting tight end are all first and second-year players. That's certainly a less-than-ideal situation to be in as a first-time starter so Green Bay should explore every avenue.