Clutch Points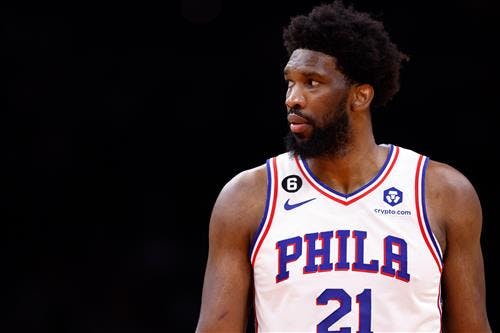 Intradivision trades between playoff contenders are of the rare sort. Nonetheless, with the New York Knicks rumored to have interest in trading for Philadelphia 76ers superstar center Joel Embiid, it's worth wondering what it would take for both sides to agree to a deal.
Embiid, the 2023 NBA MVP, is one of the league's premier players. However, he doesn't have the best track record with injuries and has yet to even make it to the NBA Finals at 29 years old.
That said, star teammate James Harden is rumored to have interest in leaving the Sixers on the heels of a second-round playoff loss to the Boston Celtics. Furthermore, the Sixers released longtime head coach Doc Rivers from his contract, leading to major questions about the future of the franchise. Including the possibility that Philadelphia considers an Embiid trade.
The Knicks aren't in a much better position. Despite a breakout season by point guard Jalen Brunson and strong performances from several players, including 2022-23 All-Star selection Julius Randle. However, Randle once again underperformed in the playoffs, leading to questions about his future with the franchise despite him clearly being a talented player.
So, what would the perfect trade between the Sixers and Knicks — one centered around Embiid — look like?
The perfect Joel Embiid trade Knicks must offer Sixers
A three-team trade between the New York Knicks, Philadelphia and Indiana Pacers could be the one that works best for all parties involved.
Knicks receive: Joel Embiid, Buddy Hield, and P.J. Tucker
Sixers receive: Julius Randle, Immanuel Quickley, Myles Turner, and Evan Fournier, one 2024 first-round pick and one 2025 first-round pick (via New York)
Pacers receive: Mitchell Robinson, Tobias Harris, two 2024 first-round picks (via New York)