The Hockey Writers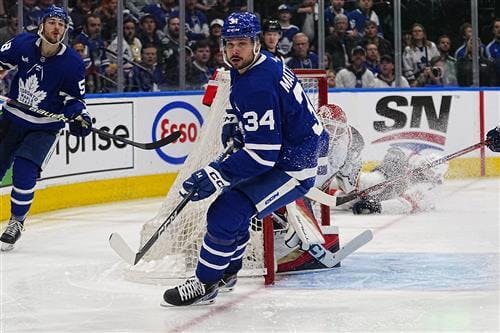 We are just about six weeks away from Auston Matthews entering the last year of his contract and becoming eligible to sign a contract extension with the Toronto Maple Leafs. Leafs Nation has been waiting for July 1, 2023, to find out what the future has in store for the team. We still have a little bit of time to wait, but during that period, Kyle Dubas, the general manager (GM), and Sheldon Keefe, the head coach, will also have their futures clarified. If by chance Dubas doesn't return as the team's GM, it could impact the chances of Matthews re-signing. There is a sense, based on his post-season press conference, that he feels comfortable with the current front office.
The Maple Leafs held the media availability on May 15, 2023, and a small nudge in Matthews's direction was given to us, when Matthews said, "my intention is to be here." He added that he would like to sign an extension before next season. That is exactly what Leafs Nation hoped to hear less than 72 hours after the team was bounced from the 2023 NHL Playof
Matthews' Current Contract
If Matthews' current contract is any indication, his next deal will last at least another five seasons. When the two parties reached an agreement after his entry-level contract (ELC) expired, the contract total was $58.19 million over five years. This deal carried an average annual value (AAV) of $11.64 million, which was a significant raise from the $925,000 over three years he was paid on his ELC.
This deal was very heavily scrutinized because it seemed like Dubas gave Matthews everything he wanted without any pushback. Fans of the NHL, as well as the team, were saying that the big deal was given too early, with nothing to show for it. However, Dubas gave his star player a deal based on his potential, which was to become a 60-goal scorer.