The Big Lead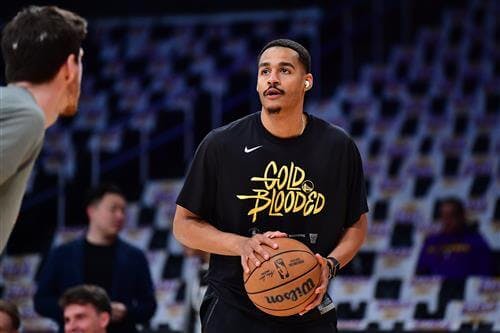 The Golden State Warriors were eliminated from the playoffs last night by the Los Angeles Lakers and change is afoot. Draymond Green will opt out of his contract this summer and seek a big new deal. Klay Thompson is eligible for an extension on his current contract and will very likely expect to receive an offer. The new luxury tax rules are going to kick in next year which means it will be extremely expensive to keep the Warriors' championship trio of Green, Thompson, and Stephen Curry together while still fielding a competitive team.
An article from The Athletic published right after last night's Game 6 loss suggests Golden State is very interested in retaining Green this summer and generally keeping the title core together. This means the financial fat will have to be cut somewhere else if owner Joe Lacob doesn't want to pay a half-billion dollars in luxury tax money, and the logical option is Jordan Poole.
Poole will have his four-year, $128 million deal kick in next year. His $32 million salary is not outrageous for a 20 point-per-game scorer during the regular season. It is, however, untenable for a team with two $30 million deals already on the books and probably three if they sign Green. More importantly, Poole's playoff performance this year makes everybody wonder why he got that deal. He averaged 10 points per game and completely fell apart when the Warriors needed him most against the Lakers.
Poole is a useful player but is too streaky offensively to make up for the fact that he is a turnstile on defense and thus is not a great fit with a team looking to win a title. Especially a team with the Warriors' particular financial situation. He's the obvious option to get traded this summer to create some breathing room on the cap sheet and, if the right deal emerges, land a decent rotation option in return.