NBA Analysis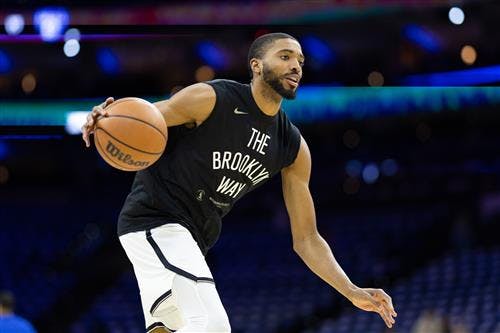 Something is brewing in Houston. NBA fans may want to take notice. Yes, this team has been struggling for the last few years. The Rockets have been one of the worst teams in the NBA over that timeframe.
With that said, it's been partially by design. The Rockets have been tanking. Next year, they won't be. They'll owe their first-round pick to the Oklahoma City Thunder with top-4 protection.
It's time for the Rockets to start winning. Perhaps that's why they hired Ime Udoka. This was a coup for General Manager Rafael Stone. It may not be the last one he makes this summer.
One name that's often linked to the Rockets is James Harden of the Philadelphia 76ers. We'll save his name from being listed since that's such a widely speculated name. Who are three other stars that could join the Rockets?
Mikal Bridges
With that said, the Rockets aren't the only team that owes their first-round pick to someone else next summer. In fact, the Brooklyn Nets owe their pick to the Rockets. That will be a trend in the coming years. Whether outright or via swap, the Nets will be sending their draft capital to the Rockets through to 2027.
Unless, of course, they wanted their picks back. With the Rockets looking to take a step forward, they may be open to sending the Nets their draft capital. With that said, it will cost them.
In all likelihood, it would cost them Mikal Bridges. With that said, the Nets may prefer to send out the abundance of draft capital they have from other teams in order to land their own star. In that event, the Rockets will have to look elsewhere.