Sportsnaut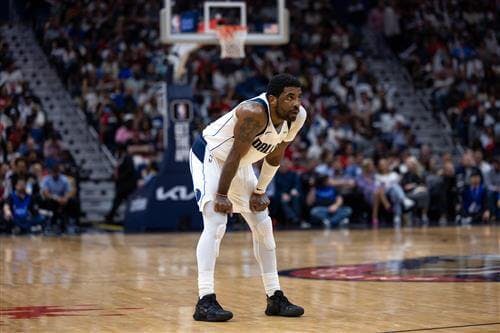 After being linked to having serious interest in superstar guard Kyrie Irving, it seems the Los Angeles Lakers' interest level has shifted significantly in recent weeks to a different player being their point guard for the foreseeable future.
Irving's saga with the Brooklyn Nets is well-documented and led to trade rumors during the summer and for much of the early part of the season. The Los Angeles Lakers were often pointed to as the top — and often only — team with a serious interest in swinging a trade for the mercurial star. The same was true when Irving requested a trade from the Nets before the NBA trade deadline.
Yet, at the deadline, the Lakers went in a different direction and acquired D'Angelo Russell from the Minnesota Timberwolves in a blockbuster three-team deal that shipped off disgruntled guard Russell Westbrook.