Sportsnaut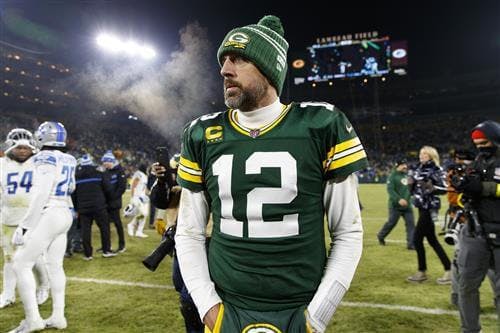 Green Bay Packers quarterback Aaron Rodgers is evaluating his future in the NFL, deciding whether or not he will return for the 2023 NFL season. With many around the league expecting the four-time NFL MVP to come back, a trade becomes more likely.
The Packers were open to trading Rodgers last offseason, if he requested it, before the two sides agreed to a contract extension. Now, the highest-paid quarterback in the NFL is evaluating his options once again after Green Bay missed the playoffs for only the third time since 2009.
While general manager Brian Gutekunst and head coach Matt LaFleur made it clear they want Rodgers to return, their approach to the 2023 offseason may heavily influence his decision. The future Hall of Fame quarterback wants the Packers to bring back Marcedes Lewis, Allen Lazard and Randall Cobb, otherwise asking for a trade becomes a viable possibility.
Already tight against the 2023 NFL salary cap, the Packers don't have the financial flexibility to re-sign the veteran weapons who would become secondary targets in their passing offense. As a result, there is an increasing belief that Rodgers will announce he wants to play for another franchise next season.