Bleacher Report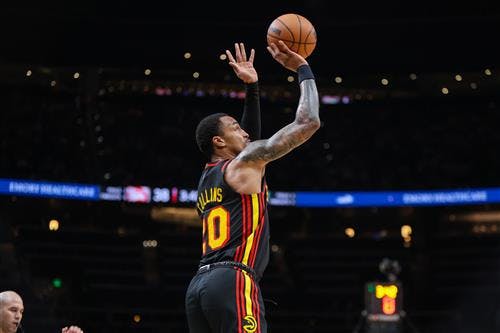 With most of the restrictions on recently signed players lifted, the NBA is officially in its annual trade season. As is seemingly the case every year, that season has been ushered in by a wave of trade rumors.
Russell Westbrook's name has been bandied about for months, and it remains in the rumor mill today. John Collins has seemingly been on the trade block since before he signed an extension, and the Atlanta Hawks "are merely asking for a quality player in return (and not a first-round pick)" for him, according to The Athletic's Sam Amick.
Bojan Bogdanovic figures to be a name you'll hear a lot between now and the deadline since he doesn't fit the Detroit Pistons' rebuilding timeline. And despite the Indiana Pacers' better-than-expected 2022-23 campaign, deals involving Myles Turner and Buddy Hield probably shouldn't be ruled out, either.
Instead of finding (or concocting) individual trades involving all of the above, we came up with a way to include them in a single trade.
The Trade
As is the case with any fake trade, any haggling is welcome. More picks or young players could be involved. You may want to redirect a prospect or future asset one way or another. That's the fun of a made-up deal.
However, this general framework accomplishes something for every team involved.
A more thorough explanation of why each team would say yes can be found further down, but it helps to be able to see everything in one glance.
Los Angeles Lakers Receive: Myles Turner and Bogdan Bogdanovic
Atlanta Hawks Receive: Bojan Bogdanovic, Buddy Hield and Alec Burks
Detroit Pistons Receive: John Collins, Jalen Johnson and Max Christie
Indiana Pacers Receive: Russell Westbrook (to likely be bought out), Frank Kaminsky, a 2027 first-round pick from Los Angeles and a 2029 first-round pick from Los Angeles
L.A. Goes All-In for LeBron
Lakers Receive: Myles Turner and Bogdan Bogdanovic
Lakers Lose: Russell Westbrook, Max Christie, a 2027 first-round pick and a 2029 first-round pick
With the Lakers still below .500 and the top of the West looking increasingly out of reach, it would make sense if the team's front office hung on to the few assets it can trade.
But LeBron James continues to express his desire to compete with this team, and his play this season (especially recently) more than backs that up.
LeBron continues to dominate Father Time (even if the ad campaign occasionally gives that opponent the edge), but he and his career aren't immortal. At some point, his window for title contention will shut. The Lakers need to do all they can to delay that moment.
Moving Russell Westbrook's contract, the oft-discussed 2027 and 2029 first-round picks and a prospect in Max Christie can help them do just that.
This deal would give L.A. one of the game's top three-and-D centers in Myles Turner, who's averaging a career-high 17.4 points, 2.3 blocks and 1.5 threes per game while shooting 39.0 percent from deep. He's a reliable anchor on one end, and he won't clog the paint for LeBron's drives or Anthony Davis' post touches on the other.
His presence would also allow AD to spend more time at his preferred position, the 4, where he won't have to bang inside with some of the West's bruising centers. If that increases the likelihood of Davis being healthy for the playoffs, all the better.
Perhaps just as intriguing as the addition of Turner is the inclusion of Bogdan Bogdanovic. He checks a few boxes, one of which isn't checked by Buddy Hield, Turner's current teammate and a longtime rumored Laker target.
First, Bogdanovic adds some much-needed shooting (the Lakers are 25th and well below average in team three-point percentage), but he can also create a bit off the dribble. As we've seen with Dwyane Wade and Kyrie Irving, LeBron having a teammate who can occasionally give him a break as the primary creator helps.
Adding that versatility to lineups that include Turner, AD and James would give the Lakers a high-end starting five. With what's left of the bench, there's no guarantee that foursome would push for a title, but it would certainly get L.A. closer than it currently is.