Fadeaway World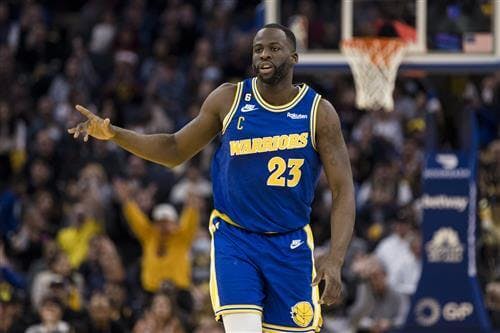 Against all advice, Rob Pelinka and the Los Angeles Lakers have refused to make any trades this season. Even with the disappointing state of the roster, and injuries to several key players (including Anthony Davis), the front office has done nothing to make the team better and that may be how it goes until the offseason.
Admittedly, there isn't much the Lakers can do. With so little to work with in the way of assets, there's only so far their ambitions can go before they get unrealistic.
But in one deal proposed by NBA insider Rob Schaefer, the Lakers could get both Draymond Green and Nikola Vucevic for a pretty sweet price.
Warriors receive: Zach LaVine, Alex Caruso
Lakers receive: Nikola Vucevic, Draymond Green
Bulls receive: Russell Westbrook, James Wiseman, Jonathan Kuminga, Moses Moody, Max Christie | Lakers' 2029 first-round pick, Lakers' 2027 second-round pick; next two tradable Warriors' first-round picks
At the cost of Green, Wiseman, Kuminga, Moody and two first-round picks, the Warriors add an elite shooter and slasher on the wing, plus an All-Defense caliber guard.