The Big Lead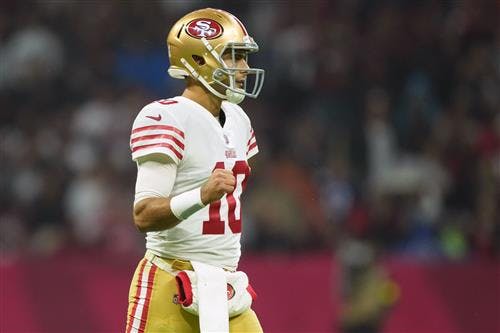 Things have come to a head between Zach Wilson and the New York Jets. After another horrendous performance against the New England Patriots followed by postgame comments that infuriated his teammates and coaches, Wilson has officially been benched for the team's next contest against the Chicago Bears.
Wilson will now be replaced by either Mike White or Joe Flacco, the other two QBs on the roster, and it seems like the point of no return. The former No. 2 overall pick might be more talented than the alternatives but a QB can't lead the offense if he loses the locker room.
The Jets don't have much in the way of alternatives for now because the trade deadline is long gone. They'll try to make the playoffs and give the White/Flacco duo a shot at game-managing their way to wins. But the situation under center is far from settled. Robert Saleh has built a great defense and an offense filled with good weapons and linemen. This is a team close to playoff contention if they can settle the QB problem.
Let's look forward to 2023 and break down the top potential options for the Jets at quarterback.
Jimmy Garoppolo
Some wondered if the Jets wouldn't trade for Garoppolo during the last offseason, given Wilson was a big question even then and Jimmy G appeared to be on the outs with the Niners. Wilson is obviously still a problem but Garoppolo was given his starting job back after Trey Lance got hurt and he's been playing pretty well. Should he continue to do so, he'll hit free agency next year as the best QB on the market. Saleh knows him well from his days in San Francisco. He is competent enough to win a lot of football games with a quality support structure around him. The Jets right now would be really good if they had Garoppolo instead of Wilson. Jimmy G seems destined for the bright lights of NYC barring something crazy happening between now and March.