Sportsnaut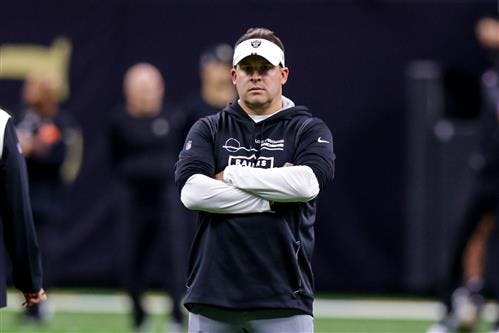 Following a 10-7 season in which the Las Vegas Raiders faced what seemed like constant distractions off the field, many expected the Josh McDaniels-led squad to return to the postseason in 2022.
Yet after a 2-6 start, the Raiders look far from a team ready to compete for the playoffs.
The signs of struggle on the field are becoming too loud to ignore. With the Indianapolis Colts firing head coach Frank Reich after a 3-5-1 start, some are wondering if McDaniels will be next.
Coincidentally, the Raiders' next opponent happens to be the Colts, who are now led by former All-Pro center Jeff Saturday. He also has no previous coaching experience above high school.