Fadeaway World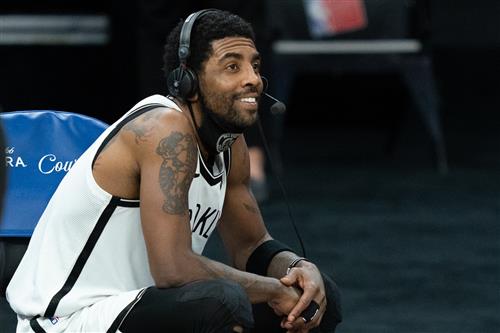 The conversation about Kyrie Irving and his future exploded on Monday after a report came out that he might leave the Brooklyn Nets over issues with a new contract. Irving himself posted a cryptic tweet after the news broke, making the situation all the more intriguing for fans who aren't exactly privy to the conversations going on behind the scenes.
The Nets will be looking to get Ben Simmons back in the picture and the thought is that if they can get all three of their All-Stars on the court, then they could finally make a deep playoff run and possibly win a championship. Kyrie leaving would make that difficult, but according to Brian Windhorst, the suggestions that he might test free agency are so that Kyrie's camp can leverage a bigger contract for the star.
"The league's perspective is that that was an effort by the Kyrie Irving side to create some leverage.