Heavy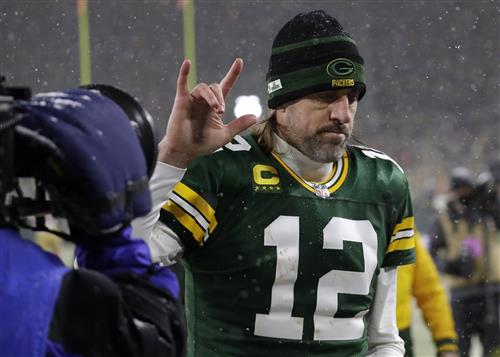 The San Francisco 49ers are still in the playoffs and one win away from a Super Bowl appearance, but the speculation for next season hasn't stopped.
The discussion has primarily orbited around the quarterback position and what the 49ers are going to do with veteran QB Jimmy Garoppolo and rookie QB Trey Lance. Garoppolo has maintained the starting job this year after Lance was drafted as the No. 3 overall pick in the 2021 NFL Draft.
The Niners are expected to move on from Jimmy G this offseason, but many expect them to commit to a future with Lance. ESPN host Mike Greenberg has another idea. On Wednesday, Greenberg made the pitch for Green Bay Packers QB Aaron Rodgers to lead the 49ers in 2022.
"I'm going to bring up [Brooklyn Nets star] Kevin Durant," Greenberg said. "If you can't beat 'em, join 'em. You know what? Kevin Durant went to Golden State because he couldn't get through them. I think Rodgers is gonna go to San Francisco. Go ahead… He's 0-4 against them in the playoffs. That's his hometown, so he grew up in Northern California. They should've drafted him No. 1 all those years ago. Let's right that wrong. They've got Jimmy Garoppolo. He may win the Super Bowl, and yet, still, I think they need a different quarterback."
Fans need no introduction to Rodgers, who, as Greenberg mentioned, suffered his fourth postseason loss to the 49ers in last Saturday's 13-10 win at Lambeau Field in the Divisional Round.