The Athletic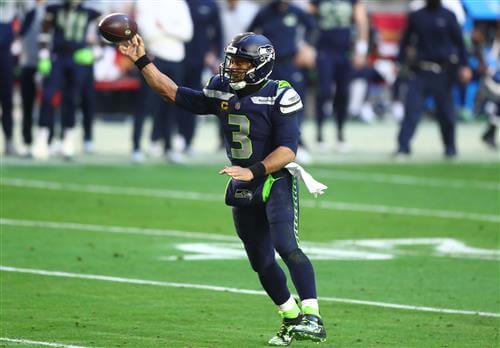 The search ahead would probably be more exciting if history wasn't sounding the blues.
The Broncos, in all likelihood, will have a new starting quarterback come Week 1 of the 2022 season. Yes, Denver will also have a new head coach, a new offensive coordinator and, in all probability, a new owner when a fresh kickoff arrives in eight months. Each of those changes will come with varying degrees of intrigue, fresh pieces to a new puzzle. But in the NFL, the quarterback position is king. So when a team is searching for a new one, the hunt is supposed to generate excitement.
But Broncos fans have been here before. They've been here again and again since Peyton Manning retired following the 2015 season. The last five seasons have brought five different Week 1 starters at quarterback. None of them have guided the Broncos to the playoffs and none have given the impression they could be the long-term answer. That history is necessary context as the Broncos once again try to upgrade the most important position in sports.
The Broncos will have a new head coach by month's end. General manager George Paton will continue the interview process Tuesday when he and his search committee travel to Dallas to interview Cowboys coordinators Dan Quinn (defense) and Kellen Moore (offense). He's also expected to interview Patriots inside linebackers coach Jerod Mayo, Eagles defensive coordinator Jonathan Gannon, Rams offensive coordinator Kevin O'Connell, Chiefs offensive coordinator Eric Bieniemy and Bengals offensive coordinator Brian Callahan later this week. The Broncos already have interviewed Lions defensive coordinator Aaron Glenn, Packers quarterbacks coach Luke Getsy and Green Bay offensive coordinator Nathaniel Hackett.
The best chance at success for whichever coach the Broncos decide to hire is to get better play out of the quarterback position. That will lead Denver toward a pursuit of some of the league's most talented quarterbacks, should they hit the trade market. But blockbusters don't come easy. The Broncos have to be prepared to pivot in any number of directions as they try to solve their biggest roster question mark once again.
So who will Denver's new coach be starting at quarterback when Week 1 of the 2022 season rolls around? Here's a look at 20 options:
The Elite Talents
Aaron Rodgers
Until Rodgers publicly commits to playing another season — or the rest of his career — in Green Bay, his future will remain one of the league's biggest stories. And if the three-time MVP, who could win a fourth award next month, decides he wants to leave the Packers, the Broncos will take their 11 draft picks, $47 million in cap space and their roster full of talented young players on rookie contracts to the front of the bidding line. There is little doubt the 38-year-old Rodgers still has several seasons (at least) of elite football left in him. His past two seasons have featured a 26-6 record, a 69.8 completion percentage and 85 touchdown passes against just nine interceptions. To put that in perspective, Broncos quarterbacks have thrown 76 touchdown passes in the last four seasons — and they've been intercepted 57 times in that span. Rodgers reworked his contract last July to make trading him this offseason a more workable endeavor for the Packers. But much of his decision could hinge on how Green Bay fares in its playoff journey ahead, beginning with Saturday's divisional-round matchup with the 49ers.
Russell Wilson
The one-time Colorado Rockies farmhand is coming off arguably the most trying season of his pro football career. Wilson missed three starts because of a finger injury — the first absences of his 10-year career — and went 6-8 in his 14 starts. It was Wilson's first losing season in his 10 seasons with the Seahawks and marked just the second time he missed the playoffs. All of that came on the heels of last offseason, when reports surfaced of Wilson's discontent with various aspects of the franchise — even after a 12-4 season and an NFC West title. Wilson insisted after a Week 18 win over the Cardinals that he and Seahawks coach Pete Carroll, whose job appears safe, still see eye to eye about how to move the franchise forward.
"We've always been on the same page," Wilson said. "That same page is to do whatever it takes to win. That's been our focus. That's always been our focus since I got here."
Wilson struggled initially upon his return from the finger injury. His 53.9 QBR at season's end was the lowest of his career. Still, Wilson, who turned 33 in November, finished the season strong and has been among the league's most durable players since his rookie season in 2012. If reflection brings Wilson to the conclusion he wants a fresh start and pushes chairwoman Jody Allen to trade him, there will be no shortage of suitors.
Deshaun Watson
The legal situations faced by Watson — 22 women have accused him of sexual assault in separate civil suits — continue to make his NFL future murky. The 26-year-old three-time Pro Bowler was inactive for all 17 games this season, though he remained on Houston's 53-man roster. His trade demand, which surfaced last spring weeks before the allegations against him were made public, is still in place. But at Texans general manager Nick Caserio's end-of-season news conference last week, he said, "I don't think there's any more clarity today than there was here previously. But we're going to work through it. Ultimately, we're going to do what we feel is best for the organization."