NBA Analysis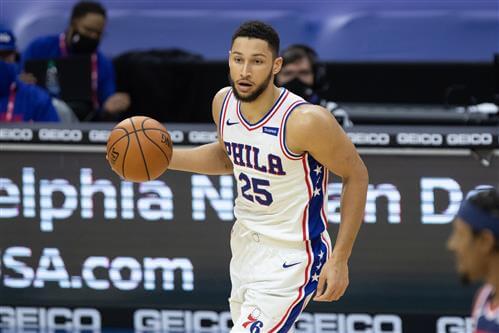 Since requesting a trade from Philadelphia in late August, Ben Simmons has remained away from the Philadelphia 76ers to focus on his own "mental health" and has not played in an NBA game since the Eastern Conference Semifinals last season against the Atlanta Hawks.
The 76ers have been looking to move Simmons for quite a while now and it appears that interest in him across the NBA may be increasing once again. Now, ESPN's Adrian Wojnarowski is reporting that teams are beginning to engage in trade conversations with the 76ers once again centered around Simmons.
With December 15 right around the corner, the date that most players who signed in the offseason become trade eligible, it seems like more and more teams are willing to discuss trade scenarios with the 76ers for their three-time All-Star.
According to Wojnarowski, 84% of the league's 446 players become eligible to be traded on December 15 compared to the 65% of players that are available right now, hence why trade talks have picked up once more.