NBA Analysis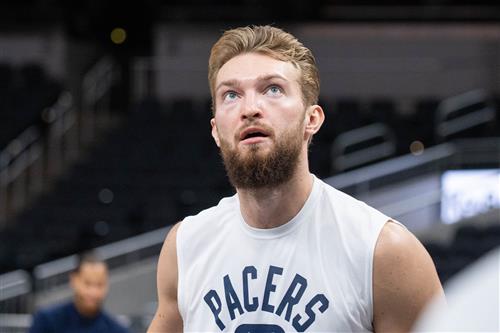 The Indiana Pacers are an organization that will do whatever it takes to remain competitive. They are not ones to tank to try and improve their draft stock. Outside of Paul George, who was selected No. 10 overall in the 2010 NBA Draft, the Pacers haven't selected inside the top-10 since 1989 when they selected George McCloud out of Florida State No. 7 overall.
That line of thinking could very well change this season. According to sources, the Pacers are looking to rebuild and are going to be open for business in the coming weeks.
December 15th is an important date to keep an eye on, as there are a large number of players who signed new contracts during free agency that become eligible to be traded that day.
As a result, we could see things pick up rather quickly when it comes to the Indiana Pacers. At 10-16 and with no real direction or bonafide star to build around, it makes sense that Indiana would embark on a rebuild. Among the players that were mentioned as a possible trade candidate was starting power forward Domantas Sabonis.
Sabonis has made the All-Star two for two consecutive years as he has made some major strides with his game. He has become even more efficient this season but has seemed to fall out of favor with new head coach, Rick Carlisle.
The ball isn't being put in Sabonis's hands nearly as much offensively, as a lot of the team's offense ran through him at the high post in years past. This season those touches have been lessened and he is standing in the corner for 3-pointers, which isn't a strength of his game.
But, at 25-years old with proven All-Star level play, there are plenty of teams that would take a chance on him. Could one of them be the Portland Trail Blazers? Let's take a look at this hypothetical trade that could land Domantas Sabonis in Portland.
Portland Trail Blazers Receive: C Domantas Sabonis, F Oshae Brissett, F Kelan Martin
Indiana Pacers Receive: G Anfernee Simons, C Jusuf Nurkic, F Nassir Little, G Tony Snell, 2024 First-Round Pick
This trade would signal two things. The Portland Trail Blazers are committed to building around Damian Lillard and the Indiana Pacers are officially in asset collection mode.